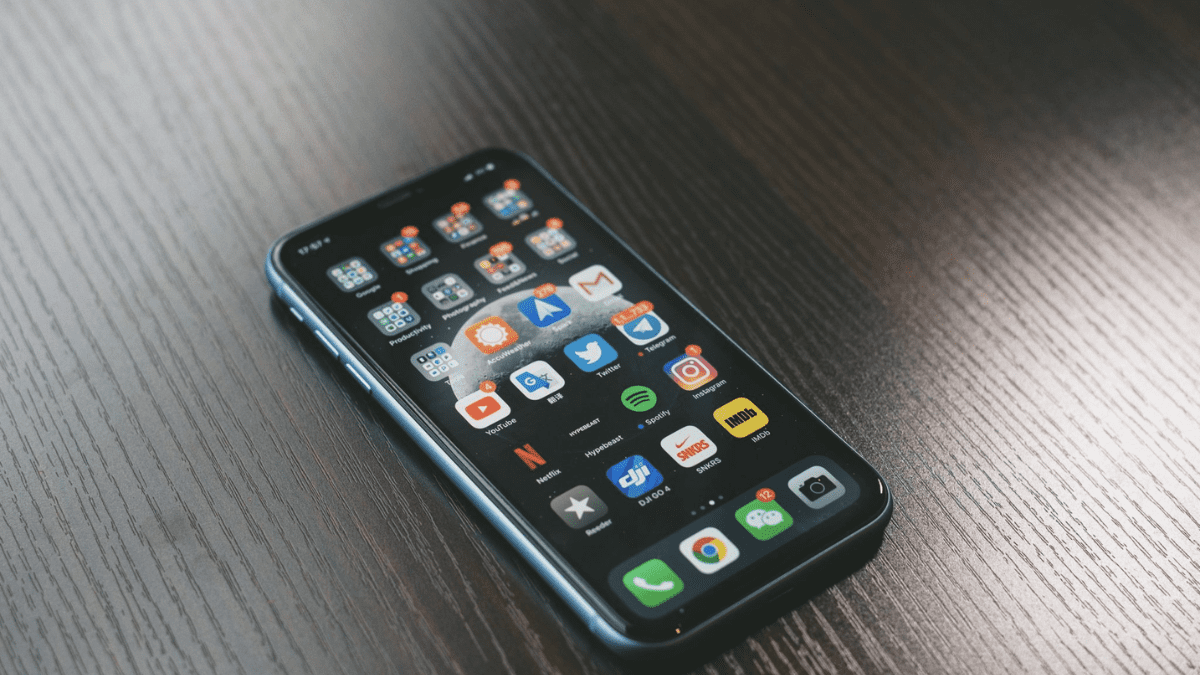 Quick Summary:
Learn how to outsource mobile app development while minimizing risk and ensuring top-notch quality. Explore key strategies such as thorough partner vetting, effective communication channels, intellectual property protection, close progress monitoring, and open dialogue to achieve successful outcomes in your mobile app development projects.
There are untold reasons why businesses outsource mobile app development requirements. Sometimes to plug in the technology gap, meet unforeseen demands, cut down development costs, or sometimes to enhance the software to stay competitive, outsourcing is just the perfect solution.
So, if you are all set to ramp up the efforts to launch a product that disrupts the world, outsourcing is the ideal choice.
Although there is a long list of advantages to hiring offshore mobile app developers, companies often ignore the challenges involved in mobile app development outsourcing.
"If you don't invest in risk management, it doesn't matter what business you are in; it is a risky business."- Gary Cohn (Former Director of the United States National Economic Council)
This holds true for all businesses. However, the post will explain how to effectively outsource mobile app development and also ensure quality.
Key Takeaways
Thoroughly research and vet potential outsourcing partners to mitigate risks and ensure quality. Review portfolios, client testimonials, and case studies to assess their expertise and track record.
Seek references and feedback from previous clients of the outsourcing company to verify their quality and reliability.
Define project requirements and goals clearly to avoid misunderstandings. Continuously monitor and evaluate the progress to ensure a successful outcome.
Discuss post-development support and maintenance services, including bug fixes, updates, and upgrades, and clarify the terms and cost involved.
How to Outsource Mobile App Development without Risk?
Before you outsource mobile app development project to a cross-platform mobile app development company, it is best to resort to certain measures that will eliminate any possible risk involved.
The first consideration to make is to engage with the best mobile app development company. Next is to ensure all guarantees are foreseen.
It is important that you develop a strong bond with your offshore developers during the partnership.
If you are unable to get quality services, you can raise a dispute and ask them to refund you. Further measures are as follows:
1. Do Your Homework. Do Research
When you plan to outsource mobile app development project, proper research of the company is important. If your decision is based only on a phone call with the offshore firm, you have not done your homework.
It is very important to compare the top 10 mobile app development companies based on their engagement model, pricing policy and strategies.
Look for a company that understands your vision, adds additional technical expertise, and finally delivers an app that achieves business goals.
When it comes to evaluating the services of mobile app development companies, it is important to have an overview of their portfolio.
Take a look at their case studies, client testimonials and verified reviews from credible sources.
Also, chat with the previous companies who have worked with the top app developers and know their feedback.
Ask them if the outsourcing agency has met its expectations and managed to deliver the project within the given timeline.
The custom mobile app development company you chose should have a credible website, a company blog and also an active social media presence. This illustrates their approach to app development.
You should get your minimum viable product, i.e. MVP, as soon as possible. But it is mandatory that you take out sufficient time to research potential app development partners.
Recommended read:How to Hire App Developers – A Comprehensive Guide
2. Money-Back Guarantee

Knowing that you have a refund policy in place is super important. If you are dissatisfied with the quality of mobile app services offered to you, it is not fair for you to pay for them. Make sure there is a relevant clause that covers this risk in the contract itself.
3. Go for a Short Trial Period

As an entrepreneur, you should go for a trial phase with a tested assignment instead of giving a complete project to the offshore team.
Try to set up a short trial period of approximately 2–3 weeks, within which the offshore app-building company has to deliver the best possible services. This will depict whether or not they are the right fit for your project.
4. Skill Requirement
Do you know that the demand for mobile app development services is rising five times faster than the company is able to deliver? Yes, it is true.
When you have few developers in your in-house team, there is always a limit to what can be accomplished within a given time. If your company has multiple projects, outsourcing should be considered.
Skills and resourcing are among the top challenges that enterprise companies have to face regarding mobile app development.
In many cases, companies don't have internal bandwidth for in-house development, and find it difficult to identify and source the required roles to create a mobile app.
You can adopt a mixed engagement model from outsourcing application development companies. You can choose time & material and a dedicated development model at the same time as per your requirement.
This is a great way to use your internal team to focus on the areas where they excel and outsource for additional expertise.
5. Sufficient Talent Availability
For some startups, mobile app development may be new territory and requires the latest trend to become a part of the tech market.
Well, the answer is not as simple as 'hire more developers. The demand for the best talent is high, and companies are competing with one another to stay on top.
Many are having trouble finding reliable members imbibing the requisite skills to deliver quality apps.
Taking the help of a mobile app development agency is the best way to leverage specific skills that are in short supply. If you don't want long-term employees, offshoring helps you to tap into skills as per requirement.
6. Exquisite User Interface
The first thing that is depicted in any app is the user interface. Even if the app has exceptional features, it will certainly go unnoticed if the UI is bad.
It is important to avoid the below-mentioned pitfalls while designing the mobile app:
Ask your business app development company to start with a wireframe and then move to the design

Avoid low-resolution designing

Ensure animations aren't taking more loading time

Get gesture-based UI added to the app
7. Key the Code
Another basic step is to set up a client-side repository so that you can take control of the code immediately.
This prevents the web and app development company from not transferring you the code in the case of disagreement.
It also ensures that you aren't obligated to pay for poor-quality mobile app development code.
8. Don't Pay Large Amounts Early On
There are many things to keep in mind when you have collaborated with an app development firm.
It is recommended to request a cost breakdown of the scope of work. Avoid paying a large amount at the beginning of the project.
After working for 3–4 weeks with the company, pay them only when you are satisfied with the work done.
9. Overcome the Time Zone Difference

Offshore destinations are in different geographical locations. Therefore, you have to look for a convenient time overlap to have meetings and discuss important issues.
Make sure the in-house team and the offshore team work collaboratively so that the issue is resolved.
There are many times tracking, project management, collaboration, and productivity tools available for successful outsourcing. They help you manage the time zone difference and communicate efficiently.
Recommended read:7 Tips to Handle Time Zone Differences in Offshore Software Development
10. Understand Cultural Difference
Your in-house staff and top mobile app development company have different cultural backgrounds. Having a different work approach can result in a different perception of the issue.
Therefore, it is important that every organization ought to have a clear culture code that the team members should adhere to.
And what is more important is that offshore mobile app programmers should be considered as the extended members of your current team.
11. Confidential Information
When you outsource your project to a phone app development company, you will have to entrust sensitive data to them. In some cases, the data is too confidential.
To minimize the risk of mishandling confidential data, you and the offshore company should take all possible legal measures. The best is to sign a Non-disclosure agreement.
After tackling the risk, it is time to ensure quality.
Steps to Ensure Mobile App Development Quality while Outsourcing
The following are steps that will ensure that your business retains the quality that you are expecting when the job is done by the best mobile app development company.
1. Proper Planning
Planning and product discovery processes are involved in the app development process. This is something that shouldn't be overlooked.
When you have to outsource mobile app development, it is best to select an outsourcing partner that thoroughly understands your project vision.
Make sure you find app developers that involve you in the planning stages. This further results in complete transparency between you and your team.
It is important that your partnership is rooted in an authentic collaboration, as effective communication plays a key role.
Before hiring coders, access if your in-house staff and the extended team are compatible. Take time to understand how your smartphone application development partner approaches quality assurance and methodologies.
2. Maintain an Agile Balance
Best app developers are aware of how to practice agile methodology. A few companies will always prioritize documentation.
While you don't want to miss any important detail, having a well-drafted document and project brief leaves no room for unexpected changes.
Keep reviewing the documentation at every stage, and don't assume that because certain requirements are logical to you, they will be apparent to everyone else as well.
If there are certain concerns, you can describe every screen, feature and project element with the project scope.
Remember that a quality development company will identify loopholes and solutions for the same.
Hire mobile app developers that understand the importance of scrums and meetings.
It is also relevant to prioritize progress reviews, thereby challenging assumptions or identifying potential roadblocks.
This will certainly pave the way for a successful outcome.
3. Must-have a Prototype
A prototype is an essential element of mobile app development. The worst case is when you discover that your complete user base is unable to navigate via your product.
Prototyping is basically a form of user research validating the strategic direction of the project. They help to create an understanding of the look and feel of the app.
This gives feedback on the overall customer experience. Use the prototype for testing so that required changes can be made on time.
It is an essential phase to resolve all loopholes before the product reaches final development, and it becomes too late.
Throughout the complete process, make sure you have a clear idea about the bigger picture from the audience who will use your app.
Make sure your mobile app maker provides you with iterative builds often. By having an early version of the mobile application, you can course-correct if the feature isn't functioning properly.
4. Code Reviews
As the development progresses, it is significant that you evaluate the consistency of the code quality.
A senior mobile app developer of your in-house team can conduct the manual code review. It is important to check the following:
Syntax

Standardization

Structure

And a few other details.
Static code reviews should also take place. Many open-source tools are available to run automated code reviews and flat security or any other issues.
Make sure your team runs static code reviews, and they are very transparent about the result.
Finally…Key to Outsourcing App Development Successfully
Before taking the help of offshore mobile development services, it is vital that you understand the project requirements in detail.
Knowing what you plan to build exactly will enhance communication between your team and app creation companies.
If you are unsure about product requirements, a product will be created that won't match your desired expectations. On top of that, you will be wasting a lot of unnecessary time on revision.
Always keep in mind that it is a long-term partnership, so it is essential that you consider compatibility and transparency. When you hire the best app designers, you can enjoy the creative aspects of app development.
As an entrepreneur, there is always a fear regarding the less quality of the app during outsourcing. But, when you strategically plan with the development company, quality can be easily achieved.
You can save a lot of time and effort when you hire offshore programmers from a reliable mobile app company. Get started with outsourcing confidently now!
Frequently Asked Questions
How to find a reliable outsourcing partner for mobile app development?
Make sure to thoroughly research potential partners, check their experience and expertise, review client testimonials, and consider referrals from trusted sources, like Clutch, Good Firms, etc.
How can I ensure clear communication and effective collaboration with outsourced developers?
Use established communication channels and tools that facilitate real-time communication, schedule frequent progress updates, and maintain open lines of communication for addressing concerns or clarifying requirements.
How to ensure the quality of the outsourced mobile app development?
Firstly, outline clear quality standards and expectations in the project requirements, practice regular quality checks and testing throughout the development process, and give detailed feedback to address any issues promptly.
Is a hybrid approach a viable choice?
A hybrid approach can be beneficial, allowing you to leverage the advantages of both in-house and remote developers. So, considering the specific project requirements, stringent budget, and available resources are the correct parameters to determine the most suitable approach for your business needs.