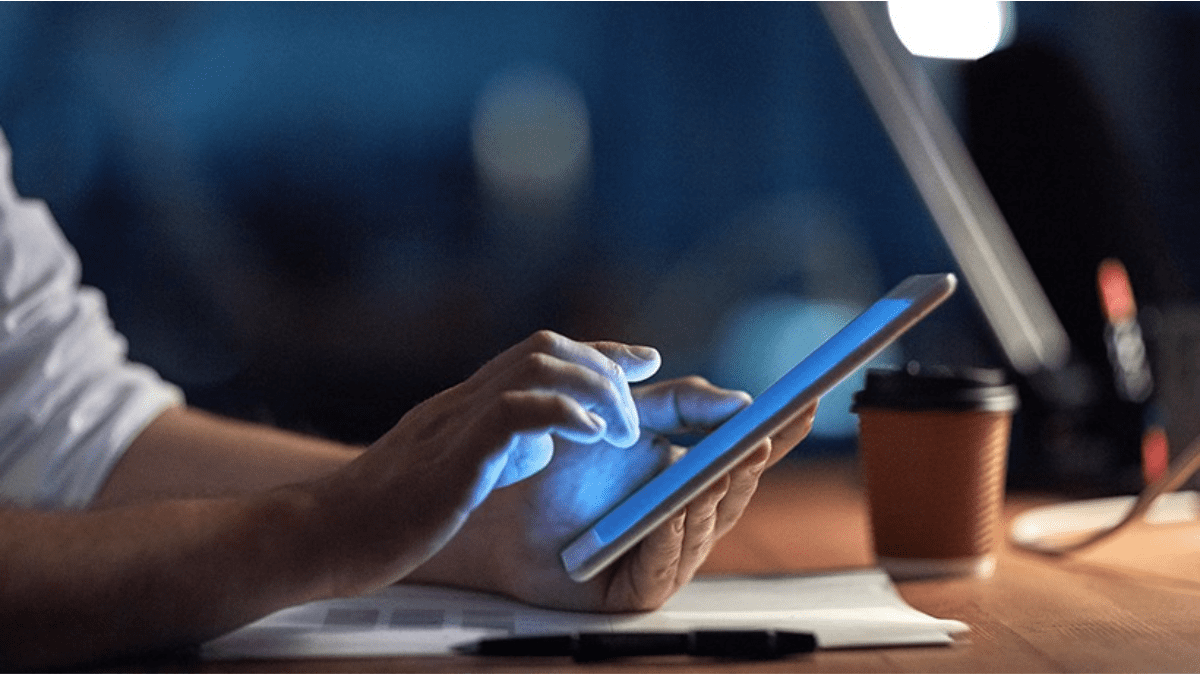 Quick Summary:
In this blog, we will explore a comprehensive roadmap to mobile app development. From ideation to deployment, we'll cover key steps, technologies, and considerations to help you navigate the exciting journey of creating successful mobile applications.

Mobile apps are everywhere. No matter what you do in your daily routine, mobile apps are always associated with your chores.
Whether you want to purchase groceries, buy clothes, pay bills, transfer money, chat with friends abroad, or want to track the performance of your employee working in another location or where your car is parked? Most of the human beings on earth are doing all of that and more, just with the touch of technology "in this case, a smartphone".
Let's think from a business perspective!
Nowadays, everyone owns a smartphone. And therefore, reaching out to your potential customers is easier than ever before. You just have to cut short the steps and time for the customers to avail of your services.
Any guesses? Well, if you are thinking about building a mobile app, you are right. And the two immediate benefits would be;
You are enabling your business to provide smart services to your customers.

A spike in revenue and the addition of happy customers to the list.
We would say, not just a mobile app, but building a strong online presence has become an important aspect for businesses. And the mobile app ecosystem is in no mood of shutting down. According to the Global Market Report – Revenue from the app market will grow to $80.6 billion by 2020.

Mobile applications are one of the most reliable tools to bridge the gap between your business and customers. Well, most of the entrepreneurs have either launched a mobile app or are planning to upgrade the existing one. Till December 2018, the Google Play Store had 2.1 million apps whereas Apple's App Store had 2 million apps available for the users.
Of course, building a mobile app is beneficial for a business. The entrepreneurs that already have a team can do it easily, but the ones that are still new in the mobile apps world will need thorough information before getting started.
Therefore, to make your mobile app development journey a bit easy, we are presenting this write-up with all the required information. But first, let's understand some top mobile app development challenges faced by entrepreneurs.
Key Takeaway
Mobile app development is not a one-time event, as there is always room for improvement. So, connect with a reliable app development company for help!
Learning how a mobile app can improve the bottom line is crucial for your business.
Don't cling to the misconception that you will get the perfect version of the app in the first go. The successful apps we see today have gone through several improvisations and evolved per customer feedback.
Identify customer-centric key performance indicators that your app will address.
Top Mobile App Development Challenges
Whether you are a startup or an established enterprise, building a mobile app is challenging. To get started, you need the following:
Idea

Market Research

Resources

Restricted Budget
Wondering how an idea can be a challenge? Well, it is. Let us understand why!
1. Idea
In the immensely overcrowded app market, what will make your app stand out from the rest? Planning to build an app after being inspired by another popular app having the same features won't do any good. Right from the very beginning, you have to be very sure about your idea, only then your app will be noticed.
What could be the solution? Well, you should first validate your app idea and look for the features to incorporate so that it will match or exceed the expectation of the users.
Just continue reading this mobile app development guide!
2. Market Research
Market research is essential before you move ahead with the development process. But it is one of the most difficult and crucial steps in the mobile app development roadmap.
During the market research, you should try to find out the answer to the following questions:
Do you have an idea that who is most likely to download your app?

Is there a market for your app?

Will the app be easily accessible?

What strategy will drive the target audience?

Have you analyzed your product or service?

Where will it be sold?

Who is your target audience?

Who are your biggest competitors?
Related Read: Mobile App Development Trends - What the Future Holds?
3. Resources
Another major challenge is looking out for resources. For tech companies, setting up a team of developers is far easier than for non-tech companies. And for building a successful mobile app, you need top-notch developers.
And it's not an easy task to find skilled developers easily. So, to ease the process of hiring skilled mobile app developers, do the following:
Learn how to check their basics.

Find out how much experience they have.

Do they have good communication skills?

Are they creative enough?

Which platform do they excel in?

Can they recommend more features for the app?
Another option is to outsource your project. Just look out for a reliable software outsourcing company & hire mobile app developers for app development. This way you can get your app developed from experts under your supervision while keeping the project cost low.
4. Restricted Budget
Start-ups usually have a limited budget but a good vision to deliver only the best. So, it becomes necessary to plan accordingly. Mobile app development requires a lot of investment in the research, design, development, launch, and marketing process.
So, it is one of the most difficult mobile app development challenges. While budgeting your application, the following points can make a huge difference:
Recommended Read: Factors Affecting Mobile App Development Cost
Therefore, make your decision wisely.
Do you have a limited budget for app development? Hire dedicated offshore developers from us & save up to 60% on the overall development cost in terms of overhead and infrastructure.
Roadmap to Build a Successful Mobile App
As an entrepreneur, you have to make some hard decisions. Dedication, passion, crystal clear vision, and winning strategies, everything will play an important role in your success.
So, without further ado, let's dig deep into the roadmap for mobile app development;
Recommended Read: A Guide to Build a HIPAA Compliant Healthcare App
1. Validating your Idea Makes all the Difference
An idea pops up in your head and you want to implement it. Well, that's a great thing to do. But wait, there are similar apps available in the app store that was not too successful.
Now what? Your investment will not reap fruits for you. And to avoid such a situation, thorough market research is required. Make sure your idea has a direct marketing connection with your potential end-users.
Try to find out the problems that nobody has solved. If you can't think of such a problem, it's better to look out for a solution with room for improvement. Immerse into the problem and grasp it. Once done, start evaluating how to solve that problem using a mobile application.
It is very important to challenge your validity and viability. You have to focus on what problem/issue your app will solve. Will it be beneficial for your audience?
Use Google Trends: By using Google Trends, you will get to know the relative popularity of the searches of your product in the Google search engine. It is a great tool for market research that is worth considering.
Google Keyword Planner: Based on the inputs, the Google Keyword Planner tool comes up with ideas and suggestions. By using this tool, you will get a list of important search phrases related to your product/service along with their average search volume.
Recommended Read: How 5G Technology is Revamping Mobile App Development?
2. Thorough Market Research is the Key
After validating your idea, it is time to research the market thoroughly. Start-ups are usually a team of 2-15 people so they don't have a team that specializes in market research in detail.
But in order to ensure that your app is successful, you should focus on the following:
App objective

Target customers

Unique features of the app

Competitors analysis

Investment in the app

App Marketing

Maintenance of the app
Ryan Paugh (Co-founder of the Young Entrepreneur Council) mentions in his article that "The best thing you can do is share your ideas with people. A lot of entrepreneurs avoid this because they are worried that others will steal their ideas. Most people could never execute correctly on a good idea that you had.
Ask: Would you buy this? If you get good feedback and truly believe in your heart that your idea has legs, start now."
A thorough understanding of the customer's pain should be your initial step. Understanding your customer requirements will take you miles ahead of your competitors.
Having a technical team member on your team can help. If you don't have one, get in touch with us & hire offshore developers with years of expertise.
3. Focus on the Wireframe of your Mobile App
Now, that you know that your app will be evoking the interest of the audience, it is recommended to wireframe the mobile app. If you are someone who doesn't understand what the wireframe means, we are here to explain it to you.
A wireframe is a structural blueprint of a project that contains diagrams depicting the objects on the screen and the features. Wireframing is the most important step that you can't afford to miss out on, no matter what.
In simple words, it is like a sketch drawn by an architect before constructing a house or a building.
Here are some benefits of wireframing your application:
You get a clear idea of how your app will look and work.

You will know how different features will look on the screen.

It will help you understand the navigation flow of your application.

You can confirm if your app is solving the challenge your users are facing.
Wireframing Involves Two Steps:
Step 1: Mobile App Design
If you are planning to create an amazing product, the design should never be an afterthought.
When the wireframe is ready, now is the time to start designing the app. Here, all the market research will come into use. You know your customer's expectations and requirements so it would be easy to finalize the design of your application.
Steve Jobs has rightly said," Design is not just what it looks like, it is what it feels like."
The audience always gets attracted to beautiful things so make sure the app is beautifully designed. The user interface & experience are the crucial factors that make a mobile app a huge success. Therefore, it's necessary to hire mobile app developers with years of expertise.
The design stage should include:
Workflow: Here the data, interface, functionality, platform, and technology architecture of the app should be specified in detail.
Style Guide: This should be all about consistency, standard, and usability. The guide should have details of the app inclusive of its uniqueness.
Mockups: They define the flow of the app. Adobe Photoshop and Sketch are common tools that help create high-fidelity mockups.
Prototype: While mockups demonstrate the mobile app display, the prototype gives you a glimpse into the working of the app. While mockups are dummies, prototypes are demo versions.
Step 2: Mobile App Development
After design comes the coding part of the app. If you think that you don't have enough skills to handle this step, outsource mobile app development. The development process involves code development, the configuration for the back-end, API, and front end.
Backend Development: The server-side objects are configured and tested to support the desired mobile app functionality.
Application Programming Interface: API connects the app, backend server/database, and app with the OS components.
Frontend Development: This is what is visible to the users so it has to be interactive. When the app works without data connectivity, it requires APIs to download and store data locally.
For mobile app development, you can either develop native apps or choose a cross-platform approach. The decision depends entirely on your budget.
Here is the process that is followed during the development phase:
In the alpha phase, the core functionality isn't tested.

In the beta phase, the app goes through testing and bug fixing.

After fixing the bugs, it moves to the release phase.
Resolving Bugs via Application Testing: During this process, the testing team will check for usability, compatibility, security, and performance.
The checklist includes:
Usability testing

Compatibility testing

Interface testing

Service testing

Low-level resource testing

Performance testing

Operational testing

Security testing
Thoroughly understand the issues in the app and let the team resolve them. A single bug is capable of ruining your app. To avoid such issues, it's best to set up your dedicated quality assurance teams that will follow all the best practices to keep your app free from bugs.
4. Keeping the Monetisation Strategy in Place
Established businesses focus on great user experience than monetization but being a startup, you don't have the same perk.
Choose the Freemium App Model: Initially, it is better to go for the freemium app model as this is an easy invite for the users to download the app. The user response will decide whether to move to the premium version or not.
In-app purchases: This amazing strategy has the ability to turn your app into another sales channel. You must have seen the ads in the app to get paid for clicks. This is great especially if you have an e-commerce store.
Subscription: This one is similar to the freemium model but the subscription model offers paid content. The subscription will be the best choice when the app is content-driven or the app implies many downloads or higher retention rates.
How Much Does it Cost to Build a Mobile App?
The experts say that there is no one size that fits all the applications to finalize the budget. Every app has its own features, utilities, solutions, and revenue-generating capabilities.
However, here are the tips to ensure that your budget is well-knit:
Articulating the Purpose: The app market has grown leaps and bounds & the last year's revenue reached $110 billion approximately. The app's ability to captivate the users makes a huge impact on the budget. So, it is important to define the scope of app development in a better manner.
Selecting the Features and Integration: The features and integration constitute the material of the app. Make sure that you carefully craft the list of features and functionalities to bring your idea to life. It will also help you to outline the budget for your app development.
Deciding the Platform: The proportion of the user base directly affects the platform you choose. And there are cost implications on the type of platform you are using. So, pay close attention while choosing the platform.
Like mentioned earlier, you can't define the cost of a mobile app without outlining the requirements. But you can get an idea of the app development cost by knowing the cost to hire an app developer.
What's next?
Deployment and App Launch
You are almost there!
Now, your app is ready for submission. Choose a specific day for the launch. Your main motive should be that your app reaches in the hands of as many users as possible.
As soon as the app goes into the hands of the customer, feedback starts to pour in. And the next step is to upgrade our app based on that feedback.
The success of the app depends 20% on development and 80% on marketing strategies. Yes, that's true.
Once you are done with the app launch, put on the thinking hats, and create a perfect marketing strategy. Build up a strategy to drive app discovery, and boost organic installation, and user engagement. Make the plan to the point and realistic. No need to invest extravagantly in the marketing budget.
You will surely have a tough time drawing the attention of the customers regardless of the responsive design, rich features, and incredible user interfaces in the app. If you want to create a buzz in the marketplace, make your app free.
Once it is popular, you can experiment with in-app purchases while rewarding vouchers, discounts, and other offers that will promote your brand in a better way.
Klicktock's Matt Hall, the developer behind Crossy Road, suggests that you study not just the successful apps, but the horrible ones, too.
So, never miss asking yourself what the app did wrong and make sure you don't duplicate that same mistake.
These ways will help you give skyrocket results:
Social media marketing

Paid Ads

Email marketing

SMS marketing

App Store Optimization
Note: Besides developing a mobile app, if you want to convert your business into a brand you may be thinking of digitizing your small business.
Recommended Read: 18 Key Ingredients to Build a Successful Mobile Application
Do's & Don'ts to Consider
Make sure your mobile app has the basic qualities to prevail in the global marketplace. Here are a few do's and don't you should follow and avoid pitfalls.
What to Do?
Ease of Access: Your mobile application should be easy to navigate and download. A bad user experience is likely to cost you a lot.
Remember the Flow Map: You should have a well-drafted flow map to make sure there is a logical and reasonable navigational structure.
One Platform at a Time: Many startup companies fall victim by building the app across multiple platforms. So, it is recommended to choose a single platform only.
Recommended Read: How to Hire App Developers – A Comprehensive Guide
What You Should Not Do?
Avoid Too Many Features: If there are too many features, the users will get confused. Also, the app may become buggy thereby degrading user experience.
Never Build a Clone App: You may feel copying a successful app is a good idea but you are making a huge mistake. Introducing something unique will always attract customers so it is better to follow a genuine approach not copy-paste something that exists in the market.
Don't Release the App too Quickly: The launch time of your app may break or make the success of your app. Bug-free app with fewer features is better than a full-fledged app with erratic functionality. There is never a good reason to rush for the release.
Finally… Laying Bricks Every Hour is Important!
Creating a successful mobile app is a dynamic process with several evolving parts - from a roadmap task to eliminating challenges.
But to be precise, an effective roadmap is the game changer. It benefits app development by presenting the vision, optimizing the steps, and acting as a bridge between tools and the team. Though it may initially seem a little daunting, a well-defined roadmap is the key to unlocking a successful product.
Not sure if you can do this on your own? No worries; we are here to help you. After all, understanding you and catering for your needs is the driving philosophy of our app makers.

Frequently Asked Questions (FAQs)
What are the benefits of developing a mobile app?
There are numerous advantages to developing a mobile app. Having mobile apps can help businesses reach a wider audience, improve customer engagement, and maximize sales. In some scenarios, it is used to collect data and insights about customers, which eventually help to improve products and services.
What are the steps involved in developing a mobile app?
The steps involved in developing a mobile app depends on the app type and the business requirements. However, some steps are like:

1. Ideation: The first step is to come up with an idea for the app. This should be something that is relevant to the business and its customers.

2. Market Research: Once you have an idea, you need to do some market research to see if there is a demand for your app. You can do this by surveying potential customers, analyzing your competitors, and looking at industry trends.

3. Designing: Once you have validated your idea, you need to design the app. This includes creating wireframes, mockups, and prototypes.

4. Development: Once the design is complete, you need to develop the app. This involves coding the app and testing it on different devices.

5. Testing: After the app is completed, you need to test it thoroughly to ensure it is error-free and works as expected.


7. Marketing: Finally, don't skip this part for your app's undefeatable success. Marketing can be done through online advertising, social media marketing, and also public relations.

How much does it cost to develop a mobile app?
The cost of developing a mobile app depends on the app's complexity, the features and functionalities to includes, and the experience of the development team. However, the ballpark estimate for developing a mobile app varies from a few thousand dollars to hundreds of thousands of dollars.
What are some tips for developing a successful mobile app?
Here are some proven tips for developing a successful mobile app:

- Ensure the app is relevant to your target audience.
- Do market research to weigh app demand
- Keep your app design user-friendly and intuitive
- Test the app before launching
- Market your app to right target audience