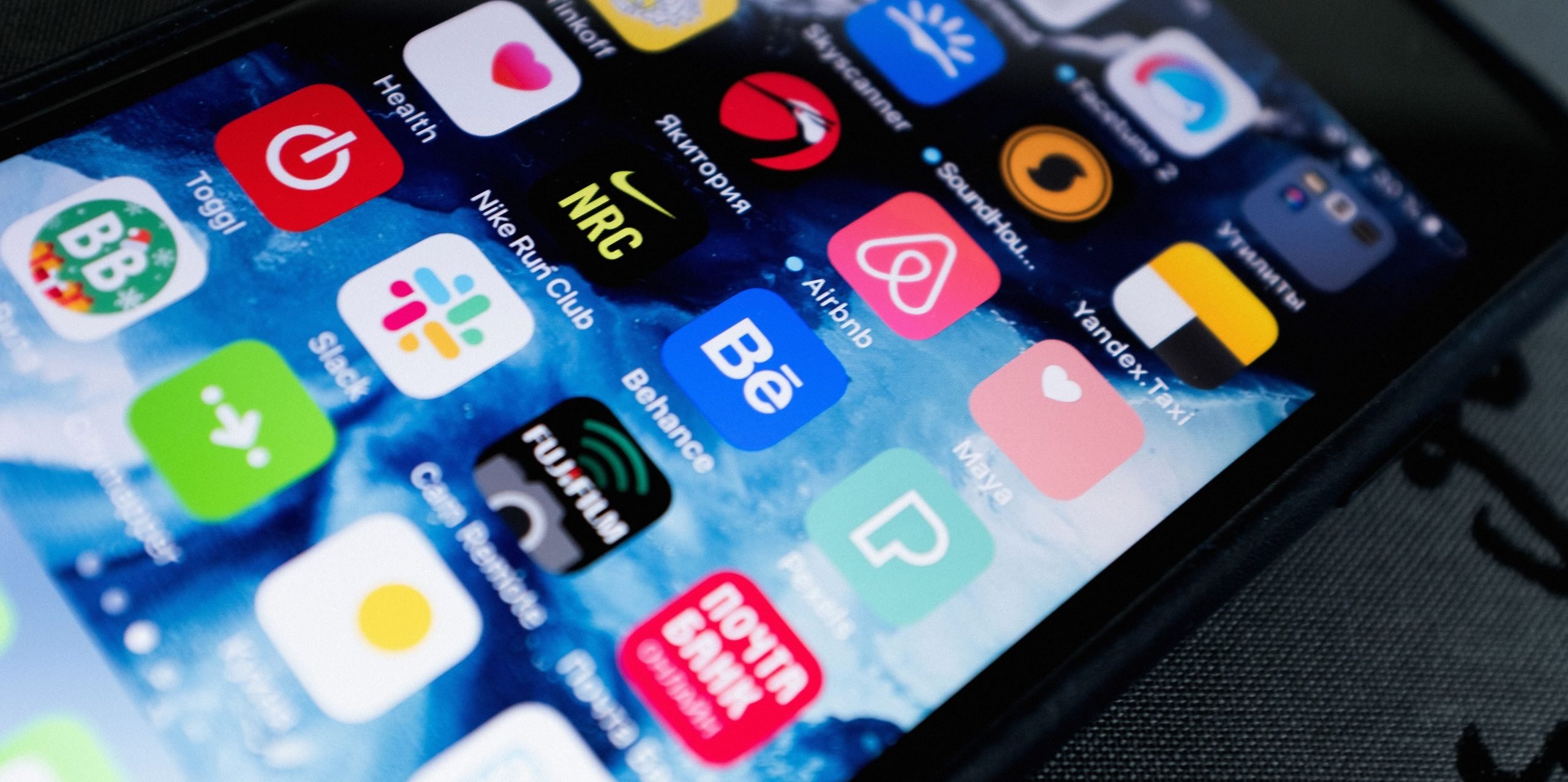 You must have heard that our future is in our own hands.
Mobile app development is one such sector that is growing at a fast pace and going to continue in the near future as well.
Apps have been here for a long time but, you can't serve similar things to the audience for years, there has to be updates and upgrades to keep them hooked with your app.
Presently, there are 2.8 Million apps in the Google Play Store and 2.1 Million apps in the Apple App Store.
Mobile app development is one of the sectors that is growing at a very fast pace and going to continue in the near future.
By 2025, the mobile industry will have 5.9 billion unique mobile subscribers or 71% of the expected population of the Earth.
Do you know that a modern smartphone user has an average of 35 mobile applications installed on the mobile device?
However, many of them are removed after the first use. This is often associated with poor performance or low productivity.
Also, the mobile industry continues to grow and the number of mobile startups is only growing.
Since their introduction in 2008, mobile app trends have changed. A forecast from Statista report highlights that in 2017, mobile users downloaded 178.1 billion apps on their devices. That figure is expected to shoot up to 258.2 billion in 2022.
What do you think will happen to the mobile market over the next decade?
This is definitely a good news for startups as well as medium-sized businesses that are facing a lot of difficulty in reaching the target audience while creating a buzz regarding their products/services.
With the rapidly evolving mobile landscape and increased use of the lean methodology in mobile app development, improving brand recognition, customer engagement and attaining more significant growth is no longer a big deal.
To help an entrepreneur understand the significance of having a mobile app for his/her business, take a look at current trends and future of the mobile app market.
Recommended Read: How to Find App Developers - A Comprehensive Guide
Mobile App Trends for 2020 and Future
1) User Experience Will Take Precedence
The mobile app industry is currently dominating. There are many social media entertainment, ecommerce, banking applications etc.
The biggest players are Facebook, Youtube, Instagram, Amazon etc. But this didn't stop the new players to try their hands in the mobile app market.
According to Statista, in the 3rd quarter of 2018, there were 2.1 million apps for Android users and 2 million for Apple users.
In the future, more emphasis will be given on app security as well as optimization.
Google itself is working in that direction by setting out guidelines that require app developers to optimize their apps for the latest Android version.
Similarly, Apple has also made it clear that abandoned apps, those that are outdated or can't run will be removed from the App Store. In the nutshell, all these efforts will lead to a more refined and elevated user experience.
2) The Design Approach
This one is an initial factor and the mobile app programmers know that.
Intuitive design is something which is necessary for having a sound user experience.
Effective display of information on the mobile interface has the power to attract more and more users on mobile applications like Instagram, Pinterest etc. This makes them interactive and responsive interfaces.
Moreover, mobile app designers are developing applications that can tackle various mobile challenges like user interruption and partial use of attention.
These applications today take complete advantage of technologies having novel features like:
Circular design pattern

Interactive content layer cards

Manipulation of content
3) Mobile Security High On Agenda
No matter how mind-blowing a certain technology is presented to be, people will only take it seriously if it promises total security.
There's more awareness now about the threat of cyber attacks and the kind of damage they can inflict with all the critical data available on the internet.
Although banking apps run the greatest risk of being attacked, any app that stores its users' personal data becomes a potential target.
For example, in late 2016, two hackers were able to get the names, email address, and mobile phone number of 57 million users of the Uber app.
This urgency to offer enhanced security is felt throughout the mobile app market. As a result, we'll see app developers work on strict guidelines with major emphasis on security.
In the future of mobile apps, there will be no place for apps that can't guarantee the security of user's data.
4) More Augmented Reality (AR) and Virtual Reality (VR) Apps
Augmented and virtual reality are the futuristic technologies that are going to play a significant role in the mobile app development industry.
The popular game-Pokemon Go gave a glimpse of how it can be integrated in the mobile ecosystem.
Besides gaming applications, mobile app development services will extend massively into ecommerce & marketing apps.
According to Gartner, by the end of 2020, almost 100 million consumers will be shopping online or in the physical brick and mortar store when Augmented Reality is used.
AR helps users to connect with the content in a more detailed manner. This encourages companies to hire mobile app developers in order to set high standards for user interface design.
5) Cloud-based mobile apps
Cloud technology already had a large impact on the mobile app development world. Mobile developers have tapped into the cloud's ability to store large amounts of data in cyberspace.
Well, this has allowed them to develop apps that are no longer limited to the internal storage limitations of physical devices.
By placing the mobile app data in the cloud, users can successfully run apps without having to install them.
To improve storage capabilities, cloud-based apps not only increase productivity but make development easier and faster, too. As we move into 2020, the popularity of developing cloud platform -based applications will rise.
6) Instant Apps – Colossal Potential
As the name itself suggests, instant apps work instantly as you tap on the url.
This further eliminated the requirement to install apps on the smartphone.
Now is the time that instant apps have started making a mark in the industry.
The app usage is on the rise but the people still have qualm when it comes to accepting new applications.
According to Statista, more than 50% of the smartphone users download zero new apps per month.
Also, more than 21% of users abandon the app after using it for once. App discovery can still do with some improvements.
Many users rely a great deal on App Store reviews to give new apps a try. Mobile app development came up with the brilliant instant app that offers plenty of solutions.
When there are ecommerce apps, you'll have to manually fill in your card details in your first usage.
The mobile app development services came up with this brilliant idea to create instant apps that offer a more convenient solution, wherein customers can make payment directly via Google Pay or Apple Pay.
This strategy has the potential to take mobile commerce transactions through the roof. Therefore, there's every reason the Instant Apps have given more push in the mobile app markets.
7) Mobile App Development for IoT Opens Endless Possibilities
The future of mobile app development is not only about mobile phones and tablets anymore.
All of us are in the era of cloud computing and smart devices. The mobile application development for IOT will be even bigger in the upcoming future.
With the rising popularity Android and smartphone devices, it is a serious time that you take into consideration the true potential of smart devices
When you look back a decade, you can look at the various technological changes that have been introduced in a very short timespan.
The dedicated mobile app developers will tell you that there are endless possibilities when it comes to technology.
The more technology advances, the better we become at pinpointing its limitations, which further helps in defining the areas of improvement.
The Internet of Things is a hot topic today. There are many smart devices created one after the other as per our requirements.
The smart home solutions have thermostats, cameras, doorbells, alarm systems, locks, smoke alarms.
Besides these, there are exciting smart personal assistants like Google Home, Amazon Echo or Apple HomePod.
All of them are quite popular but besides these, there are 26 billion devices that will be connected by the end of 2020 and this has been reported by Gartner survey.
Smartphones have different features like GPS and multiple connectivity options viz. Wifi, Bluetooth, and NFC which are essential for IoT's utilization. As a result of this, the mobile app's demand will rise concurrently with the IoT's proliferation.
You must have also seen self-driving cars by Google, the thermostat, the Ring controlling everything and the refrigerator that reads your tweets.
As different devices start getting interconnected, the opportunity for software to app value to the smart devices become even better.
Then the competition will be focusing on which has the best quality software.
Even today hiring talented mobile app developers is a real challenge but later, it will become more difficult. Well, this is where the future of mobile app development becomes a mine of opportunities.
8) Going Global
Outsourcing mobile app development is already so popular and it is expected to rise more in the coming years.
Driven mainly by lower production costs and the improved quality of service and development offered by companies and developers offshore.
As per a report by ContractIQ, mobile app developers in the US charge a median of $150 per hour compared to approximately $35 in South America and Eastern Europe.
Undoubtedly, many agree to the age old adage 'What you pay for is what you get', suggesting that lower mobile app development costs could only mean poorer quality.
However, it is very common knowledge that the mobile developers have the ability to produce quality work, with many showcasing their top-notch skills on GitHub.
The future of mobile app development will also see a rise in mobile apps in all the emerging nations.
As mobile devices have now become a part of everyday life, it is without doubt that mobile technology will change the social and economic aspects of life in the global developing world.
A 2014 UNESCO study suggested that mobile technology could help tackle illiteracy and improve education in developing countries. Globally, we foresee that there will be a push for more mobile apps that could help to save lives and improve the quality of lives in developing countries.
9) Mobile Development for the Future
When the mobile app was first introduced, no one could have ever imagined that a decade later, technology would be at the center of how society functions.
When it comes to mobile app development, it is clear that moving forward into 2020 developers and businesses need to invest in developing for the future.
In each successive iteration of mobile app development, technology has moved a step ahead every time making our lives better.
There is still a lot of potential. The future of app trends will be shaped by how businesses harness technology to solve various issues.
After the identification of trends in advancements to technology but in user behaviors and preferences as well, mobile app developers will be able to adapt and deliver technology that provides real value in everyday life.
Well, the mobile app development will continue to evolve for years to come.