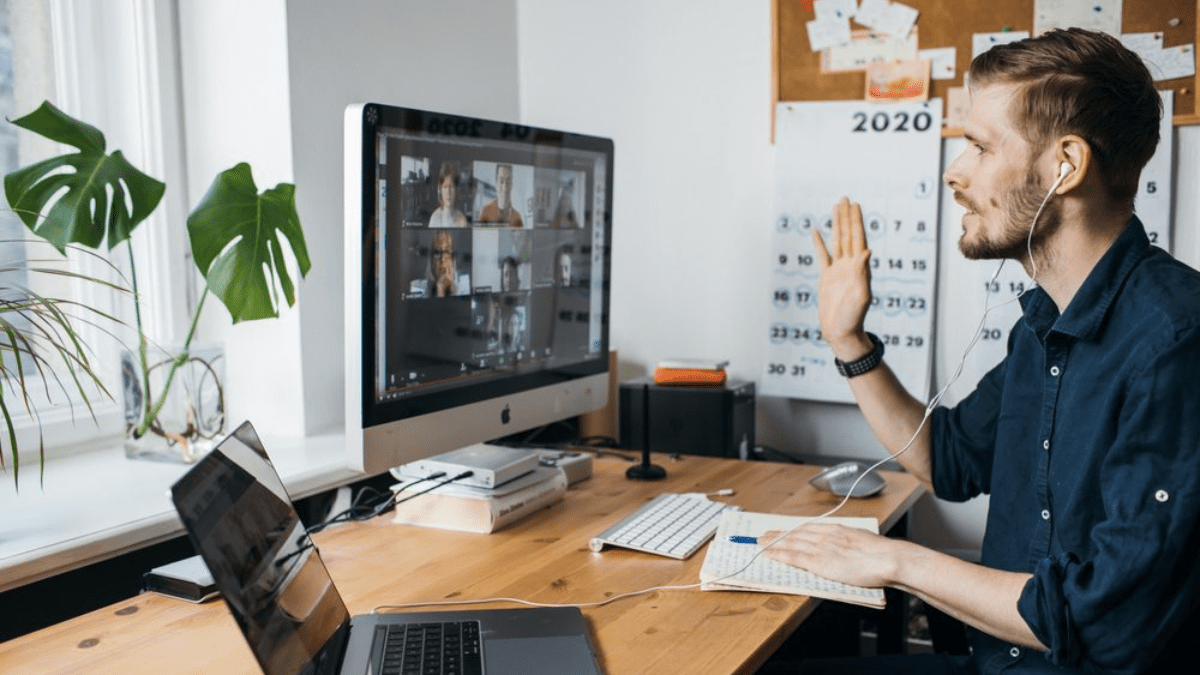 Quick Summary: Hiring remote developers in India can be a cost-effective way to access top talent. Our comprehensive guide on how to hire remote developers in India covers everything from finding the best candidates to managing remote teams successfully.
A recent study shows that approximately 80% of employees prefer working remotely. Many IT firms have adopted a hybrid or remote business model as employees seek this change. Even companies are making the most of this situation; they have the flexibility to hire remote developers from across the world.
India's ability to provide highly-skilled and experienced software professionals at an affordable price has made it one of the most popular offshore destinations for hiring remote developers.
Today hiring remote Indian developers is the most viable solution to scale your software development. For example, if a US company hiring a developer in India, you get a large talent pool of qualified and experienced developers to choose from. Follow meticulous hiring and interviewing and can easily find talented experts matching your project requirements. India allows you to build a talented team quickly and efficiently.

So without further ado, let's explore how hiring remote developers from India can benefit your business.
Key Takeaways
Hiring remote developers in India can help you access top talent at a lower cost.
Effective communication and project management are key to successfully managing remote teams.
A comprehensive hiring process that includes skills assessments and cultural fit evaluations can help you find the best candidates.
Building a strong company culture and providing adequate support and resources for remote developers is crucial to retaining top talent.
Top Benefits of Hiring Remote Developers In India
India offers one of the largest talent pools across technologies, with approximately 5 million developers.

English is taught as a first language in India; thus, communication with Indian Developers is easy. Besides, their STEM-based education system makes Indian programmers technically sound.

Hiring dedicated developers from India can save up to 60% of your operational cost.

Indian programmers offer flexibility and extended support on your project

They follow Global Standards for coding.
Check the top 8 Reasons To Hire Software Developers From India.
When Should You Consider Hiring Remote Indian Developers?
A team of dedicated developers could be the thing that can take your business to the next level. By deploying these experts, you can achieve high-quality, high-output work in minimum turnaround time.
Top Reasons to Hire Remote Developers in India:
To augment your IT team.

When you seek short-term engagement with the resources.

When you have budget constraints.

When you seek technology experts that are not readily available in local geography.

When you wish to reduce the time to market for your project.

When you wish to scale your operations.
Hiring a remote developer for your startup from an offshore company can help you achieve your development goals quickly and efficiently. It's not enough to know that you need a developer; you must also have clarity on which developer you should hire for your project.
So let us explore the types of remote developers available in the market.
Types of Developers in the Market
Software Developers

- Developers who specialize in developing software to help users perform certain tasks or functions. They can also operate on networks and systems, enabling the deployment of large frameworks to support specific technologies.

Web Developers

- A developer who works on building websites and web applications for enterprises is known as a web developer. They may work on front-end or back-end web solutions and consider navigation, design, layout, and accessibility to ensure user-friendliness.

Back-End Developer

- Developers who work on developing solutions for the server side of the program and systems to ensure seamless operations are called back-end developers. They write codes using languages such as Node.JS, Java, Python, PHP.etc, to develop programs that facilitate communication between databases and browsers.

Front-End Developers- Front-end developers are responsible for creating user interfaces for websites and applications to ensure a seamless user experience. They use languages such as AngularJS, React.JS, Vue.JS, Flutter, etc., and are accountable for building the layout, navigation, and features, of websites and apps to ensure ease of operation for users.
Full-Stack Developer

- A developer who works on building both front-end and back-end solutions of an application is known as a Full-stack developer. They use MEAN and MERN tech stack to build an entire application, program, or software.

Data Scientist Developer

- A developer that specializes in working with big data is known as a Data Scientist Developer. These developers specialize in designing, maintaining, and analyzing systems that store large data sets.

DevOps Developer-

DevOps Developers are engineers who manage the software development life cycle, from coding and deployment to maintenance and updates, by introducing relevant tools, methodologies, and processes throughout the product lifecycle.

Game Developer

- As the name suggests, a developer specializing in creating games for mobile, computer, OS, or consoles that deliver an interactive and engaging user experience is known as a Game Developer.

Mobile Developer

- Developers specializing in building applications and solutions for mobile devices, tablets, and smartphones are known as Mobile Developers. They are experts in Mobile OS and can deliver customized solutions to meet the needs of end users.

Security Developer

- Remote developers who are experts in building and improving systems & processes for testing software security are known as Security Developers. Their job is to ensure all programs and software are protected from cyber threats and malware.

RPA Developer

- Developers specializing in building customized software robots/ RPA solutions that can automate your tedious, voluminous functions to bring efficiency and accuracy to operations.
Though there are more developers, these are some of the most prominent categories of developers you can hire remotely from India in four engagement models.
Recommended Read: Step-by-step Guide to Hire Remote Developers
Different Models for Hiring Remote Developers In India
There are four different hiring models available for you to choose from for hiring remote developers from India.
Fixed Price Hiring Model
When the scope of the project and the total cost is decided in advance, it is called the fixed price model of hiring dedicated developers. The chances of deviation in project scope and delivery are less than 5%.
Hourly Rate Hiring Model
When remote developers are hired and paid based on the hours they work on a particular project, it is known as the hourly rate of engagement. The scope of work fluctuates.
Monthly-Based Hiring Model
When software developers are hired and paid for a predefined number of months, the engagement model is known as the monthly-based model.
Hybrid Hiring Model
The hybrid model of hiring Indian developers refers to the method where the engagement combines two or three of the abovementioned engagement models.
What is the best model for hiring remote developers for your IT project? Read our blog - Choose The Right Model To Hire Developers From India.
Now that we have established who software developers are, their functions, and different hiring models, let us see the step-by-step process of hiring remote developers.
9 Steps To Hire Remote Developers From India
Step 1: Define Project Requirements
The first step in hiring remote developers is to define the scope of your project to identify your recruitment needs. Before you even start searching for developers, you must define
What is it that you wish to build (product, features, functionality, TG)

Which technologies do you wish to use

How soon do you need the product to be ready?

How many developers do you need to build the product?
Step 2: Evaluate The Software Development Landscape
The next step is to evaluate the software development landscape and identify the location from which you wish to hire the resources in India. With Metros and Tier 2 combined, India has over 32 cities that can offer remote software development services. But the talent pool and quality of resources vary from city to city.
Read our article: Demystifying The Major Indian IT Destinations in 2022 to decide whether to choose a Tier-1 or Tier-2 city for hiring offshore developers.
When choosing a destination, you should evaluate the following factors:
The availability of resources in the tech stack that you are looking for?

The number of readily available resources

Experience and industry knowledge

Cost of hiring resources
Assessing these factors can help you choose the right city to hire your dedicated team of software developers.
To make your search easier, here is an article about the Best Cities to Hire Developers in India.
Step 3: Finding Candidates
Once you have decided on the location, the next step is finding sources from which you can hire developers.
Here are some popular sources for hiring remote developers:
#1 Job Portals
You can put up ads on career portals with detailed information on the job profiles, like the years of experience, industry, specialty in tech stacks, etc., for all the developers that you plan to hire remotely.
#2 Freelancer Portals
You can scout Freelancer portals to find resources for short-term hiring. They are cost-effective and provide you with a large pool of talent to hire from.
#3 Social Handles
You can also explore social networking sites like LinkedIn, Facebook, Instagram, and Stack Overflow to find resources for your software development project.
#4 Offshore Development Companies
Reaching out to an Offshore Development Company is one of the best ways to hire remote developers, especially when you are entering a new resource market. A reliable Offshore Development Company like Your Team in India (YTII) has a large pool of pre-vetted developers across tech stacks.
Hiring resources from YTII gets you:
Highly skilled and experienced developers

A dedicated team of developers

Quick deployment of resources on the project

Easy scaling of teams both vertically and horizontally

Quick replacement and readily available backups for resources

Well-defined SOPs, frameworks, and processes
Step 4: Develop A Hiring Funnel
The next step requires you to create a hiring framework that will define the step-by-step recruitment process from application, shortlisting, and assessment to final selection. This will help you streamline your hiring process, making it faster and easier.
Your hiring funnel must define the criteria for evaluating candidates at each stage to ensure uniformity across the entire process.
Step 5: Optimize Your Recruiting Process
Once you have created your hiring funnel, it is time to refine it by detailing each step. Since you are hiring technical resources, you must refine the evaluation process by finding relevant interview questions, technical skills, and soft skill assessments.
Step 6: Start the Screening Process
Now that you have optimized the hiring funnel ready, it is time to start evaluating the applications of candidates that you have received through various sources. Through a meticulous screening of candidates, you can ensure whether a developer is a good fit for your organization or not. It will help you gauge their skills, knowledge, qualification, and past experience to shortlist them for the next round.
Step 7: Evaluate Programming Competency
When hiring remote developers, it is essential to have a programming/coding exam to evaluate their practical skills. There are online platforms that can assist you in conducting programming tests for candidates under different work scenarios, helping you assess developers' coding and team skills.
Step 8: Soft Skills Assessment
Once you have further shortlisted candidates basis the assessment of the test of their technical skills, it is time to conduct interviews. Check their soft skills like communication, politeness, and sense of ownership to gauge if they are the right fit for your business.
Here are the 4 Soft Skills you Should Assess While Hiring an Offshore Developer:
# Skill 1: Excellent Communication

# Skill 2: Awareness of Processes & Frameworks

#Skill 3: A Quick Learner

#Skill 4: Collaborative In Their approach
Read More: 4 Essential Offshore Developer Soft Skills
Step 9: Selection and Onboarding Process
Once you have finalized the developers you plan to hire; it is time to discuss and finalize remuneration, the scope of work, timelines, milestones, terms of engagement, NDAs, legal contract, and notice period. When these are decided, it is time to onboard the developers on your project.
Following these nine steps, you can efficiently hire remote Indian developers who best fit your software development.
But, before you hire a team of remote Indian dedicated developers, these are a few things you should keep in mind.
Things you should Know Before Hiring Indian Developers Remotely
The Indian Software Development market is saturated, and you need a reliable partner to find developers that are the best fit for your project.

You should aim at finding a partner who can build an exclusive product to give you a competitive edge.

Software Development involves more than writing code; thus, your hired remote developers should be able to program, code, and deploy the built solution.

Though India is a cost-efficient destination to hire offshore developers, you must remember that building customized software projects are expensive, especially if you wish to work with experienced Indian developers.

Hiring remote developers from India is one of the best tools to counter the economic dip; software development outsourcing can still fail if you don't define the scope, objectives, and long-term goals of your outsourcing engagement.
Now that you have learned the steps to hiring offshore developers in India, the next step is to evaluate the cost of hiring these resources.
Factors Affecting the Cost of Hiring Remote Developers in India
When you closely evaluate the Indian market, you realize there is a huge variation in the cost of hiring dedicated developers. But why?
Let us explore the top reasons affecting the cost of hiring Indian developers.
The licensing cost of tech stack to be used for the project

Developers with higher experience in terms of the number of years and industries would charge more as compared to developers with less experience

The more time duration you wish to hire the resources, the higher the scope of cost negotiation.

A team Structure with a large number of senior resources would cost more

Hiring Indian developers from tire-1 cities is higher as compared to tier-2 cities

Processes & Support System

Hiring developers from tech-stack that are high in demand would cost higher.
These are some reasons that determine the cost of hiring Indian developers. But despite these, the cost of hiring a resource from Bangaluru, the costliest IT destination in India, is almost 140% cheaper than Silicon Valley, California.

Why Your Team in India is your One-stop Solution for Hiring Remote Developers!
Your Team in India is one of the leading offshore development companies in India, assisting businesses across the globe hire dedicated developers for technologies like Flutter, React.JS, Full-Stack, MEAN and MERN, etc.
Besides hiring remote developers, YTII can also assist you in building an offshore development center in India.
What makes YTII the best choice for hiring offshore remote developers?
7-day risk-free trial

- With YTII, you get a 7-day free trial of resources before you onboard them on your team, allowing you to assess their work and fitment for the project.

Transparent Resource Hiring-

From resource shortlisting to the final selection, we involve our clients in the complete process of hiring remote developers. So, with us, you truly choose the team for your project.

Comprehensive NDAs

- We understand the criticality of data security and IP protection and thus create extensive NDAs that are signed between you, the hired resource, and YTII to ensure data and IP safety at all times. Besides this, we have deployed enterprise-grade security across systems, servers, cloud, fiber channels, network systems, and data storage systems.

Quick scaling, backup, and quick replacement-

YTII has a pre-vetted, readily available talent pool of programmers for you to scale your development project easily. Furthermore, we provide backups to your hired resources as and when needed and ensure quick replacement of resources if you are not satisfied with the performance of hired resources.

Well-defined frameworks -

We have well-defined SOPs and processes for remote developers to ensure efficiency and productivity. We have developed work protocols and an escalation matrix to empower our clients in case of project discrepancies and bottlenecks.

100% visibility of project-

YTII provides dedicated developers that are aligned directly under you, so you get full visibility of your ongoing project.
Hiring remote developers from India has helped businesses actualize their full potential, and it is for the very same reason that companies like IBM, Barclays, Dell, and Microsoft outsource their projects to India.
If you are looking to hire top remote developers in India, Your Team in India is your reliable offshore partner. Contact us to discuss your project requirements immediately, and let us start your successful offshore development journey.

Frequently Asked Questions (FAQs) while Hiring Remote Indian Developers
How much does Hiring a Team of Developers Cost?
The cost of hiring a team of remote developers in India varies from city to city and tech-stack to tech-stack. Hiring an Indian developer can cost you anywhere from $20-$50 on average.
How can I Hire a Developer in India?
Hire developers who are the best fit for your project by contacting us. You can hire quality resources quickly and easily with YTII's pre-vetted talent pool of remote developers across technologies.
Can a US Company Hire an Indian Developer?
Most certainly! If you are a US-based company needing dedicated developers for your IT project, we can help. We offer a Talent pool of 200 developers across the emerging tech stacks for you to hire from to scale your operations easily.
Is it Possible to Interview the Resources before Hiring Them?
Yes. Our hiring process includes 'developers' interviews with clients to bring transparency to the selection process. When you work with YTII, you choose the right resources for your project.
For what Duration can I Hire Resources from YTII?
The minimum duration for hiring a resource with us is one month, and there is no maximum duration limit.