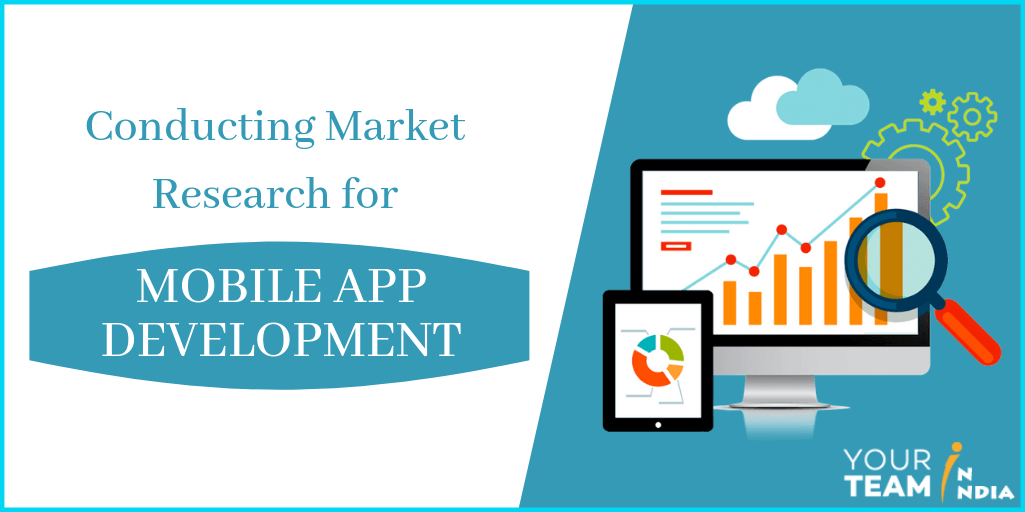 The global mobile application market size was valued at $108,440 million in 2016, and it is expected to increase at a CAGR of 19.2% to reach $311,249 million by 2023. Smartphone apps have gained a reputation at a global level because of their ease of use and user-friendly interface.
Recommended Read: How to Hire App Developers - A Comprehensive Guide
Why Study the Mobile App Development Market?
The aim is to determine the unique way you will position your business in the market. This requires an out of box concept and USP.
The critical part is to understand what and how to research. If you want your company to stay ahead in the competition, you have to conduct in-depth research.
Before the Research, Consider the Following:
Is there any requirement for the product?

What will be your business model aspects?

What will be your marketing strategy?

How to boost social media presence?
How does Research has Changed Over the Years?
In the initial stages of creating, identifying challenges and issues help you shape the product so that it answers the challenges. If a feature doesn't address it, don't waste time or development into it.
As the app evolves over participation, you should do your research. The challenges may change, so you see what can be done to resolve them.
Here is why Conducting Market Research for Mobile App Development is Important?
1. Understanding Customers
Do have any idea who will buy your product/service? How often will they buy? What are their requirements, and what are they expecting?
The more you know, the better you will be able to understand. Mobile app market research for development helps you to map out the profile of the ideal customer. Determine the mobile application market size and gain valuable insights like age, location, gender, income, etc.
2. Find the Target Audience
If you want to create an app that people need, discover what specific audience is lacking. An important step is to define the audience you look up to. This is also called 'niche.' Explore what the audience is missing in your app list.
If you want to target a smaller audience, it is called 'micro-niche' that appeals more direct group of people. And if you are targeting a huge market it is called 'major niche'.
3. Formulating Market Strategies
Markets are no more local; they have gone global. Manufactures find it a daunting task to contact customers and control the distribution channels. Competition is very severe.
You have to understand consumer needs thoroughly before you get started. The marketing intelligence helps in framing but also in implementing the market strategies.
Recommended Read: Effective Ways For Mobile App Marketing To Improve Your Brand Awareness!
5. Get Knowledge about Competitors
The competitors are grabbing your customers. This way, they are winning the marketplace. Do you understand why this is happening? It is because they have done their part of doing a market search ahead of you. So, you have to do the same to be in the Game.
When you analyze your business, you sometimes realize there are gaps, so bridge them before it is too late. Understand what works exceptionally well for you and what doesn't.
In turn, you will think creatively while modeling your strategy.
6. Compare Ideas Using Google Trends
When you are looking for an idea, you should explore Google Trends. This helps you see the relative popularity of searches in the Google search engine. It is an amazing market research tool so take the best advantage.
7. Business Growth
Market research helps in comprehending the demands of the customers, detect various business opportunities, design the marketing campaign, minimize losses, and keep track of the competition.
Mobile app development growth takes place when you identify the problem before they take place if you genuinely want to grow. App development research will not only help in predicting the pitfalls but can also save a lot of effort in the long run.
Recommended Read: A Roadmap to Mobile App Development for Startups!
Finally, Get Prepared for What is Coming!
When creating an app for the audience, you want it to be profitable. The thorough market research gives important information that helps to identify or analyze the market needs, customers, and also your competitors.
Stay stronger, well-informed, and better equipped with a mobile app developer to serve your target market in the best way possible.