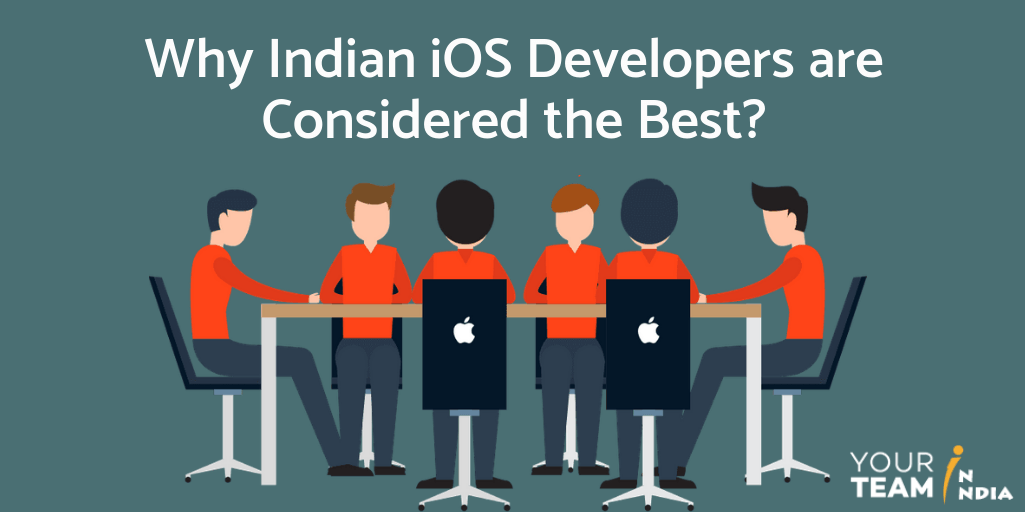 "As per App Annie, the mobile app market is estimated to double its size to about $101 billion by 2020".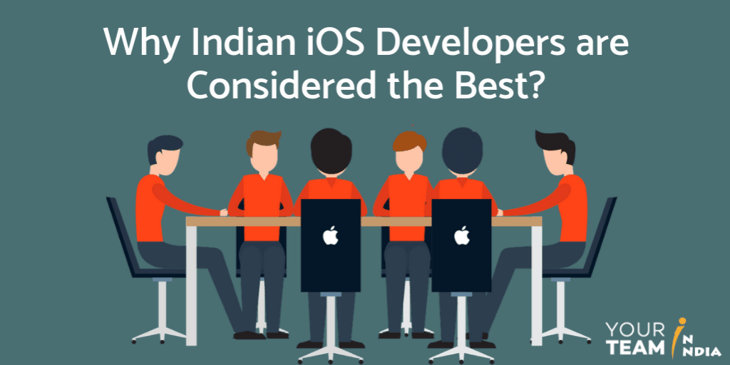 iPhone and iPad are undoubtedly the most important technical elements of hardware developed in the last two decades. Also, to get the best out this technology, companies are eager to hire iOS developers & offer the best services to the customers.
Pertaining to this competitive market of the iPhone, mobile app development has become more prominent than ever.
Here's Why iOS is the Best Operating System:
Enhanced security: iOS provides security against data duplication, data encryption & data theft. It also provides data privacy, user identity, and app data cloud.
Better customer experience: Having impeccable standards of hardware, customer support, and software, iPhone users are the most satisfied customers.
Flexible user interface: The iPhone users are accustomed to the synchronized environment of the device.
Recommended Read: Why iOS is Better?
Why Outsource to India?
Working with local developers is the first option that always pops in our minds. The probable reasons maybe easy accessibility, convenient communication, and more.
But, if you have a budget constraint, consider working with Indian iOS developers. It's the best approach to reduce the overall development cost of your mobile app, without compromising on quality.
Top Benefits of working with Indian iOS Developers:
1. Work Satisfaction:
Indian mobile app developers focus on the gratification of their clients worldwide. Moreover, India has a talented pool of experienced experts who specialize in creating out of the box apps. They follow a strict quality check and the latest technologies to deliver exceptional results.
Following the client-centric approach, the developers focus on creating user-friendly apps that are high on quality and performance.
2. Swift Experts:
Swift is a programming language that is required to develop iOS mobile apps. Not only Indian developers are expert in Swift but also comfortable with:
Basic syntax
Optional
Control Flow
Classes, inheritance, and initialization
Error handling
3. Good at Spatial Reasoning:
Indian app developers have the ability to think in 3-D. In fact, they can visualize the spatial relations between various objects.
When they design the interfaces for iOS devices, they are cognizant of how the users will interact with the app. This is because they understand the types of control for multiple platforms.
4. Follow Guidelines:
Everyone admires the intuitive approach of successful iOS apps. When you hire iOS developers from India, they adhere to the design guidelines specified before the commencement of the project.
The developers are familiar with creating:
MVC: Also known as Model View Controller, it is a cornerstone of iOS App and defines how the data will be stored, presented, and updated.
Delegate pattern: This pattern allows the app to pass information among the objects in Cocoa.
5. Effective Collaboration:
Effective communication plays an important role in the development process. Moreover, India is the world's second largest English speaking country. So, you don't have to worry about the communication barrier.
Also, while working with Indian iOS developers, it's easy to stay in touch with your team with the help of collaboration tools.
These tools include Slack, Skype, Flowdock, Trello, Dapulse, etc. Furthermore, you can expect some good suggestions & instant updations from your team of Indian developers.
6. Integrity and Transparency:
The client can take real-time decisions while overviewing the project. The Indian app developers believe in complete transparency and integrity.
Why Indian developers are worth your investment?
India offers an entire range of mobile app development services.
Clients who have hired Indian professionals witnessed increased productivity and better efficiency.
India has a large talent pool of skilled resources.
iOS developers from India have shown their efficiency in providing quality services at budget-friendly prices.
Utilizing the time-zone difference, companies are fluently providing 24/7 services.
Want to Develop an iOS App?
If you have a unique app concept or a project in your mind, it's time to connect with an Indian mobile app development team.
Who knows, you may get surprised by the quality of services you will get from Indian iOS developers!