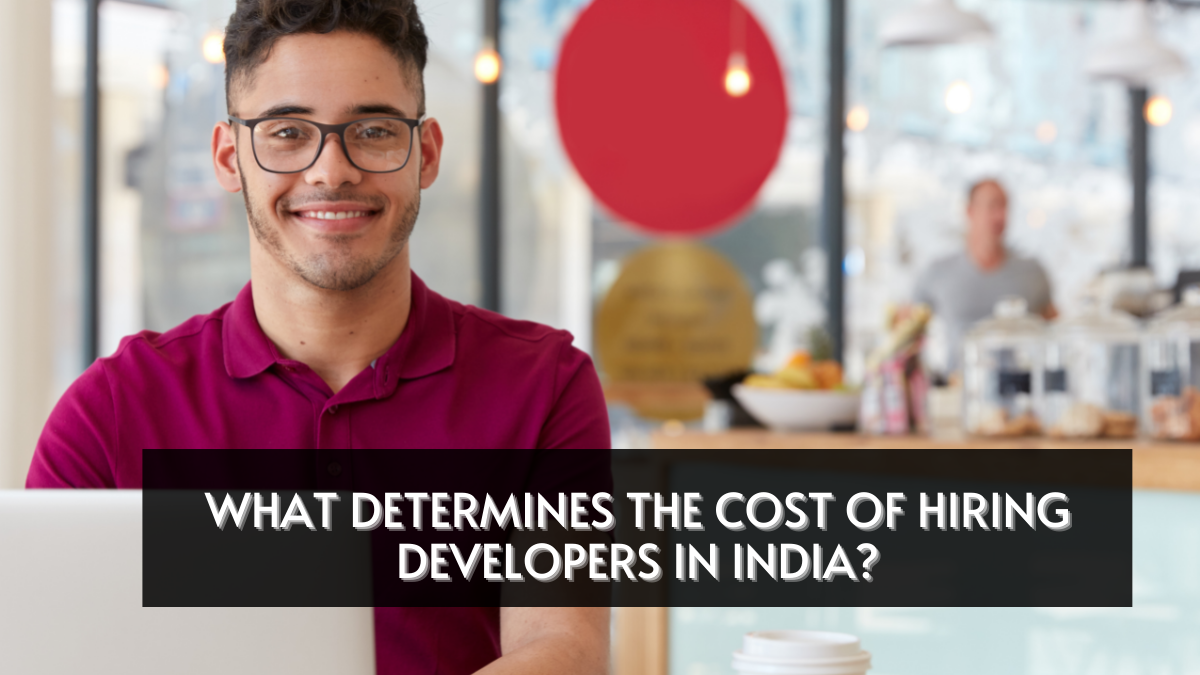 Post the economic liberalization in the 1990's, the Indian IT-Sector has grown at an accelerated pace. India today is considered amongst the best countries for hiring high-quality offshore IT services and software developers. 50% of Global Capability Centres are located in India and employ more than 1mn professionals. In FY 2020 Indian IT industry contributed to 54% of the 150 billion U.S. dollars export revenue and contributed to more than 18% of the global IT spending.
High-skilled developers and cost-effective development are some of the top reasons major firms in Europe and North America rely on India for their IT service needs. As per Evans Data Corporation's latest report, the world accounts for 26.9 million software developers in 2021. The IT and BPM industry in India currently employs more than 4.5 million people. India, by far, has a greater number of software developers when compared with any Latin American or Eastern European countries, which are major offshore development destinations. Thanks to its STEM-focused education system, India produces roughly 2.6 million STEM graduates annually. It is expected to have the biggest concentration of software developers, reaching 5.2 million resources by the end of 2023.
While outsourcing IT services, resource cost plays a crucial role in hiring an offshore developer. Whether you are a first-timer or have experience working with Indian developers or companies, you may have already experienced variation in the quotation shared by these businesses, unlike its counterparts in the US and Europe. In this article, we aim to explain the key reasons for variations in developer cost in India, so you can make informed decisions while offshoring your software development project in India.

Top 10 factors that define the costs associated with hiring an Indian developer:
1. Tech stack

The first and foremost factor that defines the cost of hiring developers is the technology stack or tech stack. As the name suggests, a tech stack refers to the combination of programming languages, frameworks, and tools that the developers use to build the software solution, website, or application.
Here are some of the examples of the technologies used in the tech stack.

The functionality of the solution determines the selection of technology in the stack. Different technologies come at different prices based on their features, capabilities, and resilience. The licensing cost of technologies directly affects resource costs.
Besides the licensing, developers with specialized skills such as DevSecOps, Blockchain, Splunk, Cloud Foundry charge a higher fee. They continuously invest time, effort, and finances in acquiring and upgrading these technical skills through regular training, certifications, and re-certifications. Since some of the courses are only available after completing a certain educational qualification, these tech stack becomes more exclusive and premium to hire.
Read here what are the Top Sought after Tech Skills in the Year 2020.
2. Experience Level

"The only source of knowledge is experience" – Albert Einstein
Like any other industry, experience in software development plays a crucial role in defining the rates of hiring a resource. Unlike the US and Europe, where the Y-O-Y inflation rate is as low as 1-2%, India witnesses a high inflation rate, ranging between 7 to 10%. An Indian developer, on average, sees a hike of 10-30% on their salaries. Hence developers with more years of work experience come at a premium fee.
But the number of years is not the only cost-defining factor. Developers' experience in a variety of projects is important too. A developer with five years of experience but in a similar project may not charge as much as a developer with three years of experience but in various projects.
A higher experienced developer in terms of both years in the industry and projects delivered guarantees a higher level of skills and quality of work and charges a premium fee compared to a relatively new developer in the field.
3. Time Duration
When hiring a developer, a longer duration of engagement is always more economical than a short duration arrangement. When a developer is hired for a longer duration, they get work security and a consistent flow of income, making price negotiation easier. A shorter stint does not guarantee the developers' work security and regular income, thus making price negotiation harder.
4. Team Structure and Size
Hiring a team is more budget-friendly than hiring individual resources. While offshoring your software development project, hiring a team helps cluster the hiring margin of each resource. This increases the scope of negotiation, enabling your IT partners to provide you with a better quotation for the project. But when you hire individual resources, the hiring margin on each resource is charged separately, increasing the cost per resource.
5. Worktime Zone


A resource working in the Indian time zone enjoys a better lifestyle, social life, and work-life balance. In contrast, a developer working in an international time zone has to sacrifice their sleep cycle, social life, and work-life balance. Hence developers charge a higher remuneration for working in a global worktime zone versus developers working in Indian time.
6. Location


Hiring developers for Tier-1 cities comes at a premium price. Though Tier 1 cities like Mumbai, Bengaluru, Chennai, Delhi, and NCR have good infrastructure and a bigger talent pool, the cost of living in these cities is far greater than in tier 2 cities, which results in higher hiring cost of resources.
When compared, the cost of living in tier 1 city Delhi (India) is 25% more expensive than in tier 2 city Chandigarh (India)
How to Choose the best outsourcing partner in an offshore location.
But the living cost is not the only thing which is high in a tier 1 city. High resource attrition is another challenge one faces while offshoring development projects in tier-1 cities. Tech Mahindra, one of the largest IT giants in India, reported a 21% attrition rate in Q2FY22. On average, the attrition rate in tier 1 cities goes up to 20%, whereas in tier 2 cities, it is 12%, a significant gap of 8%. Also, one witnessed 100% the job acceptance ratio in a smaller city as compared to metros where it is between 70 to 80%
To counter this situation, IT companies like Tech Mahindra and HCL are moving their operation to tier 2 cities like Bhubaneshwar, Nagpur, Chandigarh, Thiruvananthapuram, and Kolkata.
Today, tier 2 cities are at power with metros in terms of infrastructure, internet, and connectivity but are much more economical. Hence developers from tier-2 cities charge less but offer greater stability and reliability.
For a complete understanding of the Indian IT Industry EcoSystem, please refer to our article "Demystifying Major Indian IT Destinations.
7. Processes & Support System


When hiring, you are often are asked to choose between freelance developers or IT partners. Though hiring an offshore development partner may come at a higher price, they outperform freelance services by a large margin in the long run. With Your Team in India, you get the proper infrastructure to support remote operations.
A trusted offshore development partner ensures:
IP Protection


NDAs are signed between the developers, the service provider, and the service consumer to protect your solutions and IPs.



Dedicated relationship manager


Allotment of a dedicated relationship manager on your project to ensure regular monitoring of work. The relationship manager bridges the communication between you and the developers. They become your single point of contact for managing the project and ensuring that high-quality work is delivered in minimum turnaround time.



Core architecture team


Allotment of core architecture team to assist in planning the front-end and back-end solution architecture. They act as a mentor to the developers and review their work at every stage of the project.



Quick replacement


A buffer of resources to ensure quick replacement in case of

sudden unavailability of current resources due to health or other reasons like performance and delivery issues
Enterprise-grade data protection


A reliable IT partner makes sure that software and processes are integrated into the team's systems to ensure data security and protection at all times.



Mentoring


Regular mentoring of the teams working on the projects. Regular training along with code reviews to ensure quality work is delivered.



DevOps and CI/CD


A readily available DevOps and CI/CD team to assist in solution hosting, deployment, and code management.



Ad hoc Services


Extended support services like graphic designer, PM, QA to assist on the project as and when needed.
Since the offshore development partners offer all these comprehensive services, their project fee is higher than a freelance developer.
8. Demand and Supply
Like any other industry, demand and supply play a crucial role in deciding the hiring cost of the developers. If the demand for technology in the market is high but the supply of talented resources is low, the hiring cost of developers automatically goes up. This phenomenon is usually seen when a new technology is launched in the market. The demand for resources with the latest skillsets is high as compared to the available developers. The hiring price starts to balance when more developers with the new skillsets enter the market.
A reverse phenomenon can be seen when technology is outdated. As consumers move towards new and better tech stack options, the demand for the older tech drops tremendously, lowering the fees for developers.
9. Communication Skills
Language proficiency and communication are crucial while working with international clients and sought-after skills in developers. Though English is taught as a second language in India's education curriculum, there is a gap in language proficiency amongst resources. Hence the developers with better communication skills charge a premium. Developers who understand the nuances of a project can deliver quality work at a shorter turnaround time.
10. Visa Readiness
Developers with ready work visas charge a premium fee, and the charges may differ based on the country and work visa they hold. By hiring a developer with a ready work visa, you enjoy the liberty of calling the resources at the project site for as long as needed.
Though one may witness a high variation in resource costing, hiring a developer from India is still more advantageous. The hourly cost to Hire Indian Developers can range from $18-$50, which still is lower by manifold when compared to the US, UK, Europe and Canada.
Having a trusted partner such as Your Team in India guiding you through your offshoring journey can help you augment your remote team quickly by hiring right the first time.