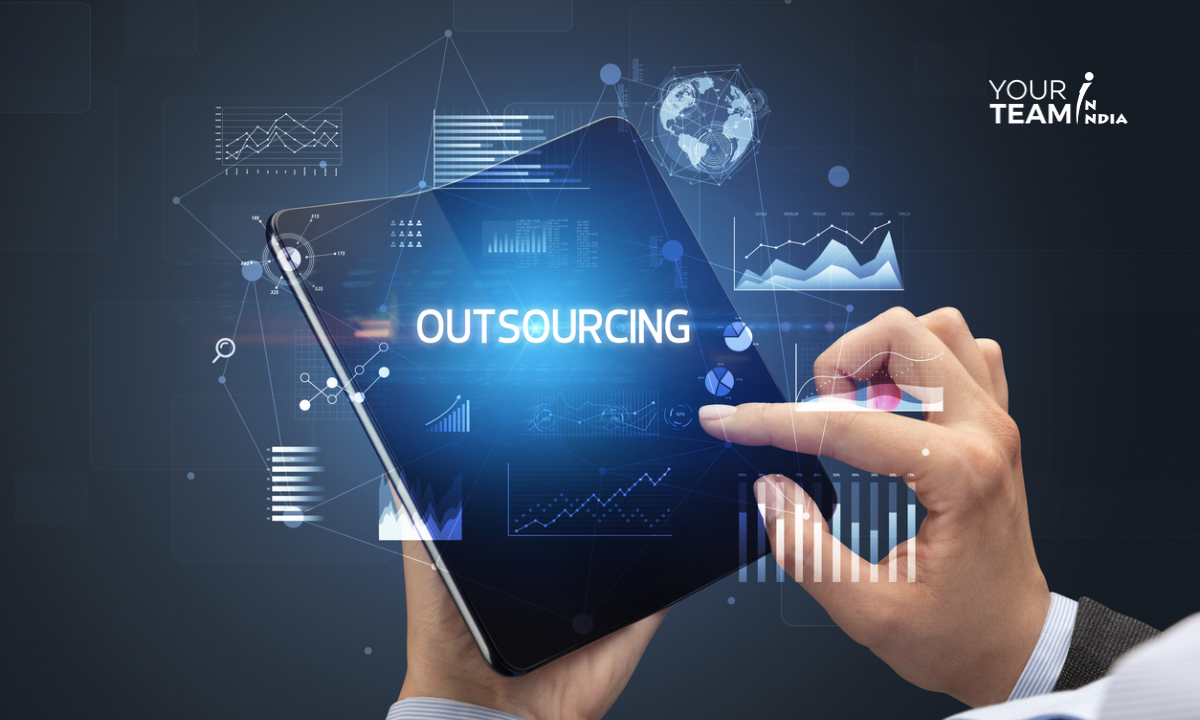 Quick Summary: Planning to optimize your process by outsourcing the right candidates? Discover the power of tactical and strategic sourcing approaches, the key differences between the tactic and strategic outsourcing, and how they can elevate your talent acquisition game.
Introduction
Today, many businesses consider outsourcing as a strategic step to gain an edge over competitors. Earlier, cost reduction was the prime reason behind it. But now, entrepreneurs are choosing the road to outsourcing to maintain the efficiency in their core business operations.
Rather than getting involved in hiring new employees, entrepreneurs are outsourcing their development process.
However, to make this strategy work in your favor, it's important that you choose the best engagement model & right outsourcing strategy.
So, let's do a quick tactical vs strategic outsourcing comparison and understand which one is good for your business!!
Key Takeaways
Strategy is what you want to achieve, while tactics define how you will accomplish it.
Tactical Sourcing focuses on cost-effectiveness, while Strategic Sourcing considers cost, quality, innovation, and risk.
Tactical and strategic sourcing can converge for effective talent acquisition. Create hybrids and learn from exemplars for a balanced approach.
Understanding Tactical Outsourcing (with Pros and Cons)
Tactical outsourcing is a strategy that aims to fulfill short-term staffing needs quickly. It involves deliberately hiring skilled candidates to address immediate talent shortages within an organization. The main objectives of tactical outsourcing are twofold:
To hire cost-effectively
To optimize the recruitment processes
As the name suggests, this type of outsourcing is thoughtfully and carefully done to achieve specific business goals. Adopting this approach allows you to hire developers or a software development team to work on your project.
Tactical outsourcing works best for small and medium-sized enterprises as it can help you shorten the time to market or maybe bring the project back on track.
Specifically, if you want to complete the project in a concise time, this outsourcing strategy is for you. Hiring developers in your local area on short notice will cost you way more than hiring dedicated offshore developers.
In the other case, you need to hire developers for a particular technology. Let's say you are planning to build mobile apps using Flutter. As the technology is consistently emerging, finding skilled developers in your locality might be difficult.
So, in this situation, you can contact an IT project outsourcing company and hire reliable developers within a week. Once your offshore developers are on board, you can communicate with them thoroughly and outline the project charter and milestones.
The whole process will work smoothly, as in the case of working with an in-house team. The only difference is that your team will sit far away from you with hands-on industry experience.
Recommended Read: In-House vs Outsourcing: Pros, Cons and Use Cases
Pros of Tactical Outsourcing
It addresses immediate requirements.
There is minimal decision-making involved.
It demands a manageable level of resources.
It calls for a manageable level of planning.
Cons of Tactical Outsourcing
Insufficient time for market research
Lack of emphasis on vendor relationship-building
Limited time for negotiating favorable terms
It may not yield the most competitive price
Save Big on Dev Talent!
Before you go, take a moment to find out how much you can save by choosing our expert developers.
Understanding Strategic Outsourcing (with Pros and Cons)
Strategic sourcing involves a comprehensive, forward-thinking approach beyond immediate staffing needs. It encompasses a holistic strategy for talent acquisition that aligns closely with the broader business strategy of an organization.
Is your business in the growth phase? Are you planning to scale up quickly? If yes, then choosing strategic outsourcing will be the right approach.
In short, this plan will work well for both startup and large-scale enterprises planning to outsource their entire business operation. Let's assume that it is becoming challenging to manage all your development operations in-house.
To oversee this situation, you have two options:
Hire more professionals
Go offshore
Adding up local talent is indeed expensive. Therefore, most entrepreneurs prefer to move ahead with the second option, going offshore.
Now, moving a whole operation offshore means hiring a team that can take care of your project. And this indicates the perfect time to leverage the benefits of offshore development services.
It allows you to ramp up your team quickly and offers an advantage where you can increase in-house efficiency by focusing their efforts on important business matters. So, it's like hitting two birds with one stone.
Pros of Strategic Outsourcing
Acquire specialized knowledge and develop strategic leadership skills.
More focus on strategy and core business competencies
Save more on infrastructure and labor costs
Enhanced speed, quality, and capacity
Broader knowledge transfer.
Cons of Strategic Outsourcing
It requires careful analysis and strategy development to address and minimize potential risks proactively.
It is not suitable for quick and immediate goals.
It requires strategic and managerial oversight to establish and meet expectations.
"Strategic Outsourcing is about what long-term goal you want to achieve while tactical outsourcing is about the activities of how you plan to achieve."
Essential to Note!
When outsourcing, whether it's tactical or strategic, it's essential to address a few key points.
Ensure thorough documentation of your requirements.
Before hiring, conduct a thorough review of the company's background, client feedback, and portfolios.
Formalize an agreement that clearly delineates guidelines, terms, and services to preempt any potential conflicts down the line.
Key differences between Strategic and Tactical Outsourcing
Knowing the key differences between strategic and tactical outsourcing can help you make a mindful decision. Let us understand the difference between the two based on some robust parameters.
| | | |
| --- | --- | --- |
| Parameter | Tactical Outsourcing | Strategic Outsourcing |
| Time Horizon | Quick Response to immediate staffing requirements. | Long-term business goals and growth. |
| Scope | Rapid filling of specific roles for operational efficiency. | Achievement of overall organizational objectives by encompassing a broader view. |
| Relationships | Transactional interactions with recruitment agencies based on cost. | Fosters collaborative partnerships for shared objectives. |
| Factors Considered | Emphasis on cost-effective solutions. | Emphasis on candidate quality, potential, risk management, and cost. |
Making a mindful decision requires careful analysis of each factor; however, outsourcing has proven to be a cost-effective solution for many companies.
Businesses still search for more affordable outsourcing solutions that do not put a strain on their budget. When it comes to outsourcing, India remains a premier IT outsourcing destination that allows companies to access top-notch IT services at reasonable prices.
Integrating Strategic and Tactical Outsourcing
Embracing the Symbiosis: Unifying Tactical and Strategic Outsourcing
Combining tactical and strategic sourcing in recruitment can yield mutual benefits. Tactical outsourcing is fast and secures candidates with transactional finesse, while strategic outsourcing aligns with organizational objectives to cultivate a resilient talent pool. By recognizing their synergy, organizations can improve the recruitment process.
The combination of tactical outsourcing with strategic outsourcing efficiently fills immediate talent needs while keeping long-term acquisition goals in focus. This integration can bring transformative change by nurturing a future-ready workforce.
Strategic or Tactical Outsourcing: Which One to Choose?
The answer depends on the project requirements.
"Strategy is the long-term plan, while tactics are the short-term plan of how to achieve it."
If you need dedicated offshore developers for short-term projects, you should choose tactical outsourcing.
On the other hand, for long-term contracts where the project is evolving & requirements may change, strategic outsourcing is the right choice. It will free you from the extra burden to handle & let you focus on other essential business functions.
However, if you are looking for long-term and short-term growth, integrating strategic and tactical could be the right choice for you! Using both can give your business a significant advantage, but it's crucial to understand when it's appropriate to do so.
Wrapping up!
Many companies choose to outsource their processes to improve efficiency and achieve economies of scale. However, it can be challenging for companies to decide which type of IT outsourcing services would be most beneficial for them.
Even after selecting a model, the search doesn't end. It requires ongoing investment to ensure that it remains an efficient and cost-effective solution.
Your Team In India is more than just a partner in finding the right talents for your organization. We can also provide guidance on the best outsourcing strategy and type that would be most beneficial for you. If you're confused about the various outsourcing models available, our experts can offer you complete guidance and help your business gain a competitive edge.