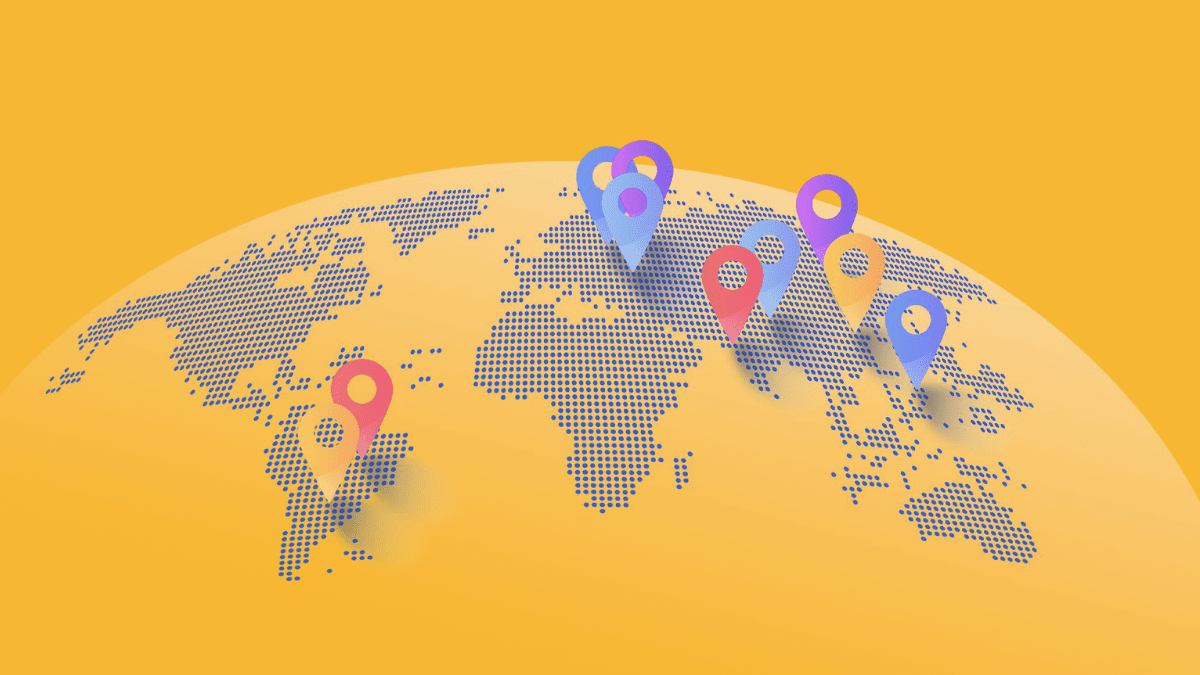 Quick Summary:
Finding a suitable outsourcing partner who understands your business culture and needs is challenging. Luckily, knowing the best offshore software development countries can simplify and streamline the process. Please read the article to learn about the 11 best countries for offshore software development.
Outsourcing has become an anchor for companies to survive the digital realm. In fact, outsourcing is nothing new, and chances are you might be familiar with the mechanism. You outsource tons of activities if you think about it, from brewing your daily morning coffee to scheduling meetings and events with a virtual assistant.
The main incentive behind such practices is to save time and focus on significant matters, yes? That is precisely how software development outsourcing works. However, it offers much more; you are not bound to your specific region. You can reach out to developers worldwide to access a broader talent pool and capitalize on their skills!
But how will you know when you should turn to offshore outsourcing services? Several instances make it an attractive choice. For instance,
Your team is busy with more critical operations, and you are short on time to manage the software project.
You are past the point of investing in off-the-shelf products and do not have an in-house team yet.
Your developers lack the resources and skills to materialize your idea and advance the project.
You are tight on budget and need to use all your resources on other projects.
In a time when firms are making a run to optimize software development, you should no longer question and contemplate whether to offshore software development or not. The correct question would be, which country can assist you in offshore software development with favorable outcomes?
This article will list some of the best countries for offshore software development. So read ahead!
Key Listing
Offshore software development furnishes tons of benefits to every business, whether a budding startup or an established firm, across all industry verticals.
The primary reasons driving companies to indulge in offshore development include lack of local talent and resources, eye-watering development costs, delay in time-to-market, and limited innovation.
You can outsource your IT needs to a vendor working on the other side of the world, no matter the project size and complexity.
What is Offshore Software Development?
It is a type of outsourcing where you hire external software developers from a distant country. To put it simply, you search for a reliable service provider in another country who works on your required task and presents the final product.
Say you are a UK-based company. You hire a software development company in Poland to work on your project. They will handle the complex tasks from programming to testing while you put your back into core business functions.
Recommended Read: Offshore Software Development: The Complete Guide
What are the perks of Offshore Software Development?
Organizations have settled to collaborate with agencies outside their country to tap into seasoned experts. It is a rational decision to see how it can solve the problem of a lack of human resources and a limited budget. Is the thought of working with vendors miles away still skeptical to you? Here are some advantages offshore software development brings to your business.
1. Cost-effective
Cost optimization is the most appreciated perk of outsourcing. Around 59% of companies outsource to cut or optimize costs. Delegating your project to a third-party vendor saves you from recruiting an in-house team and eliminates the associated expenses.
2. Innovation and Perspective
Offshore development companies have worked with several enterprises from different parts of the world. It allows them to initiate the process with a global mindset and calibrate it to suit the international community.
3. Addresses Skill Gap
The lack of developers in your region can prevent you from acquiring the maximum returns on your investment. Despite the global shortage of developers, some countries house highly-qualified talent. Offshore software development enables you to hire specialists at competitive pricing.
Recommended Read: Top 15 Offshore Software Development Companies
Best 11 Countries For Offshore Software Development In 2023
Offshore software development is an excellent way to balance your budget and embrace technological advances without compromising the work quality. At least, as long as you do it right, that is. To begin with, you must know which countries are the best options to offshore a project. Below given are the top 11 countries you can consider for offshore software development.
1. India
As the second largest English-speaking country, India is among the forefront choices for enterprises. Indian developers are well-versed in various software development and harbor adequate skills in all frameworks, technologies, languages, and cross-platform development. IT organizations employ around 0.5 million software graduates yearly. As a result, the country boasts an impressive 98% of young and qualified developers in the 18-35 age bracket.
Popular Programming Language
C++, Java, and Python
Average Pricing
The average hourly rate of software developers in India ranges between $2 - $18.
2. Poland
Poland is an attractive destination for offshore software development. It is home to top-grade universities and produces fresh and skilled graduates. In fact, the country accounts for almost 25% of the developer population in Central and Eastern Europe. Furthermore, you can avail of government incentives like tax breaks and access to funding when collaborating with an outsourcing company in the country.
Popular Programming Language
C++, Java, Python, and SQL
Average Pricing
The cost to hire Polish developers ranges between $50 - $99. However, it can vary depending on the project's complexity and requirements.
3. Romania
Romania is home to a bottomless talent pool. The lower living expenses make it easier for companies to seek outsourcing services at a well-positioned price. The availability of over 100,000 developers presents several outsourcing alternatives for startups and established firms. Further, the Romanian government provides multiple incentives to companies outsourcing their business here.
Popular Programming Language
PHP, JavaScript, .NET, ReactJS, NodeJS, and C#
Average Pricing
Hourly costs for software development services in Romania scale from $18 to $50 on average. It is based on the engagement model and project complexity.
4. Ukraine
Ukraine is another popular destination for offshore outsourcing. It has a flourishing tech ecosystem owing to a deep talent pool and an equally active investment climate. The country welcomes over 36,800 tech graduates annually into the IT market as nearly 200,000 specialists serve outsourcing services to meet the demands of the global market.
Popular Programming Language
Java, Ruby, C++, PHP, and Python
Average Pricing
Like in other countries, prices vary depending on the expertise you want. Ukrainian developers typically charge around $800 - $4000.
Recommended Read: Guide On Offshore Software Development Rates By Country In 2023
5. Czech Republic
The Czech Republic is an emerging outsourcing location in central Europe. The place has a broad talent pool with 200,000 IT specialists and over 15,000 STEM graduates annually, ensuring each field and industry is equipped with professionals. An educated workforce, proximity to Western Europe, and a favorable business environment promise a compelling value proposition to companies wanting to outsource their project.
Popular Programming Language
Swift, Python, Java, C, C#, C++, Ruby on Rails, and PHP
Average Pricing
Software developers earn an hourly salary of CZK506 depending on their expertise level and experience.
6. Brazil
Brazil is an up-and-coming offshore development outsourcing destination globally. The software industry in Brazil is predicted to generate $16.135 million in revenue in 2026. It is among the top five best locations for IT outsourcing in terms of digital resonance, financial attractiveness, technical skills and availability, investment favorability, and business environment. The level and quality of education, language proficiency, and practical experience make it a winning choice for offshore outsourcing.
Popular Programming Language
Python, Java, and SQL
Average Pricing
Software developers charge an hourly salary between $5 - $16 depending on the project and their expertise.
7. China
China is well-known for its cost-cutting development rates and talent pool. A study claims China would rank first if there were a programming Olympics. It offers an excellent supply of experienced developers and professionals. The country employs more than 7 million software developers, programmers, AI trainers, and data scientists. Many enterprises turn to Chinese software outsourcing companies to monetize their UI, full-stack, and mobile and web software development skills.
Popular Programming Language
The Algorithm, Python, and Functional Development
Average Pricing
Software development outsourcing services in China amount roughly to ¥179 per hour. However, it can vary based on the complexity and requirements.
8. Egypt
Egypt is an attractive place for offshore development because of its pure affordability. The Global Sourcing Association named Egypt as the outsourcing destination of the year in 2016. The country offers relatively lower labor costs with world-class services. About 50,000 people graduate in IT-related fields, boosting the tech industry. Its proximity, talent pool, reasonable rates, and minimal time zone difference contribute to the booming tech hub.
Popular Programming Language
JavaScript, C#, PHP, Python, and Java
Average Pricing
The average pay for software developers in Egypt is EGP 127 per hour.
9. Canada
Canada remains a premier offshore software development country thanks to its tech hubs, skilled workforce, and favorable legislation. Canadian developers secured the 21st position in terms of skill level in a study. Outsourcing to Canada accompanies minimal cultural and time zone differences, allowing communication throughout the process. It is home to 900,000 qualified IT professionals who gear up the global tech market success.
Popular Programming Language
Swift, Java, Python, HTML, PHP, and Ruby
Average Pricing
Canadian developers charge according to the city and technology. The average hourly salary is anywhere between $19 - $50.
10. Taiwan
Taiwan is among the four Asian Tigers and comes in the top 50 supercities for digital innovation. A study regarding countries best at software development on an international scale ranked Taiwan as seventh out of fifty. The country houses hundreds of tech hubs and employs dedicated professionals. You can trust your software development to Taiwanese developers without hesitation. Their creativity, skills, and caliber in the work will surpass your expectations.
Popular Programming Language
Java, ASP.NET Core, PHP, and Ruby on Rails
Average Pricing
The estimated average cost for outsourcing in Taiwan is NT$912,408 yearly.
11. The Philippines
The Philippines is yet another great option to outsource your project. The place harbors high English fluency and makes communication more manageable and accessible. It has a lower cost of living which translates to significant savings on developer labor costs. The Philippines IT industry keeps evolving as new and skilled developers grace the market. Consequently, its software market revenue is estimated to reach $840.8 million this year.
Popular Programming Language
ASO.NET Core, ASP.NET, Ruby on Rails, and PHP
Average Pricing
A Filipino software developer earns around $25 - $49 depending on their expertise, location, and project.
Conclusion
The increasing competition has propelled companies to search for outsourcing specialists worldwide. However, the decision to offshore software development relies heavily on your resources, time, and budget. Consequently, keeping an eye on the countries offering diligent and affordable software development is necessary.
You have to consider various aspects before you hand over the task to a contractor. For instance, how do you plan to work with people if they live in a different time zone? Or would you prefer a team that operates in the same time zone to hold real-time meetings?
At last, it all comes down to your choice and requirements. It will be easier to proceed with the process once you determine your outsourcing needs. You have multiple locations to outsource your project, but that is not the end. You must conduct proper research to learn which country will meet your expectations.

Frequently Asked Questions (FAQs)
What are the main criteria for choosing a country for offshore development?
Plenty of factors influence the decision regarding where to outsource your software development. Consider your business objectives, budget, requirements, and cultural and time zone differences, and go for the one with a bright portfolio and a transparent work process.
What determines the offshore software development cost?
Each country charges a different cost for software development. Factors including developers' salary range, cost of living, expertise, and project complexity influence the final cost of the offshore service.
Which country is the best for software development?
Unfortunately, there is no standard answer to it. Some consider the countries with the cheapest software development rates superior, while others look for the quality and time it takes to conclude the project. You must find the ideal offset between such factors to pick the country that suits your needs.