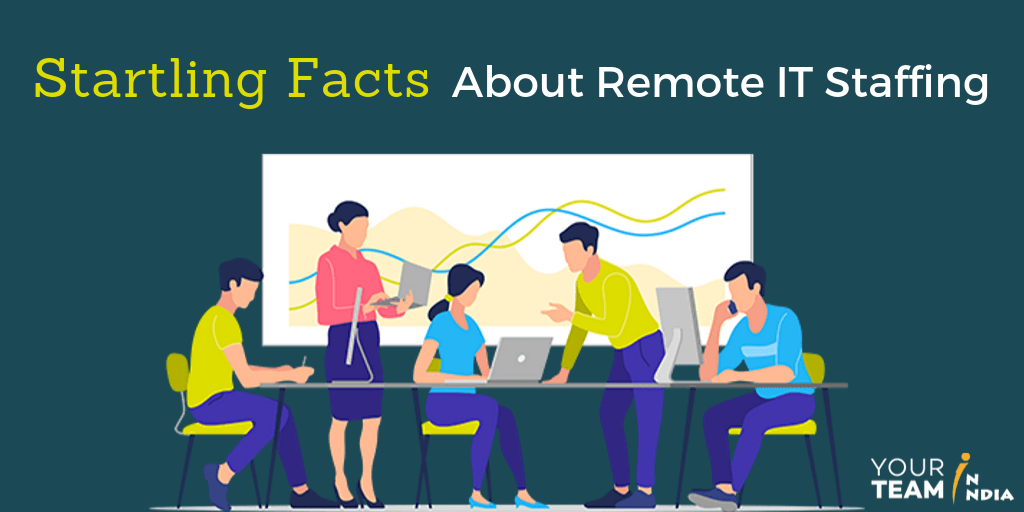 The staffing pattern of the Indian IT industry is the most speculated one, and why not? It makes one of the largest and the most sought aftermarkets.
The staffing industry offers a long list of services. From posting job opportunities to filling vacancies depending upon the project requisites and supplying temporary workforce as the need arises, it involves a lot more than what it actually seems to be.
The industry is dynamic in such a way that the market size of this industry was INR 26, 655 crores back in 2014. And was reported to have increased by an impressive 35 percent in 2016. The growth in the years to come is expected to range between 10 to 15% annually.
The staffing industry includes both Flexi staffing and permanent recruiting. The Flexi recruitment sector accounts for about 75% of the industry. While just 19% belong to permanent recruitment.
India has one of the largest numbers of flexible remote staff in the world, ranking right next to China. With more and more companies embracing the concept of working with a remote development team, it's necessary to catch up on some startling revelations about remote IT staffing.
Facts About Remote IT Staffing
1. Work from Home
"In the next decade, more employees might want and work from home than operating from out of an office space"
Research conducted by PSFK, a provider of innovative insights for creative professionals revealed that by 2020, about 60% of the current tech force will prefer to develop codes from the comforts of their home. This insight definitely got a lot of entrepreneurs to think about the implications of such an option.
How will hire remote developers manage to cope up with the latest hardware, software, and technology, required to connect and work efficiently?
Perfecting the answers will take time. It also demands a bit of research & professional help from companies that are prepared to spearhead the program.
But one thing is certain. If you want to adapt the remote work culture for your business, collaborating with an outsourcing partner or setting up an offshore development center would be the right approach.
2. Remote Work is Happiness
"Workers with flexible timings and shifts tend to be happier with their jobs"
This Forbes headline says it all: "You're 87% More Likely to Love Your Job If You Work from Home."
A research conducted by Leadership IQ revealed that workers in the coming years will opt for a job that will help them strike a balance between their work and personal life.
Most Indian outsourcing companies have understood the need for such a balance to get the best out of their employees. For the same reasons, companies are allowing employees to work in flexible shifts. In fact, some offshore software development companies are even allowing flexible work timings and work from home programs to help their tech support work better and deliver quality.
Moreover, companies around the globe have realized the potential of remote work. Now, they encourage professionals to work at their most productive times rather than harnessing the traditional hours. Therefore, companies are openly adopting IT staff augmentation and Project Outsourcing model.
Recommended Read: Hybrid Approach – IT Staff Augmentation & Outsourcing
3. Cost Benefits
"A correlation between cost and Remote IT Staffing i.e. about 45 percent cost benefits"
Remote IT staffing can help you save up to 60 percent of the actual cost. This has been proved and accepted by many companies around the globe that outsourcing to India has helped them reduce the development to half, without compromising the quality.
The growth perspective remains on a high note as always. Therefore, most companies are going to take the plunge, thanks to the irresistible benefits of remote IT staffing.
To enjoy these benefits, it's necessary to have a reliable team of offshore software developers ready to help you accomplish your business objectives.
Connect with India's leading offshore development company, working on both IT staff augmentation and Outsourcing model. Having a large pool of dedicated teams, seamless communication, flawless project management, and a myriad of leading technologies, Your Team in India is helping startups around the world to augment their business.