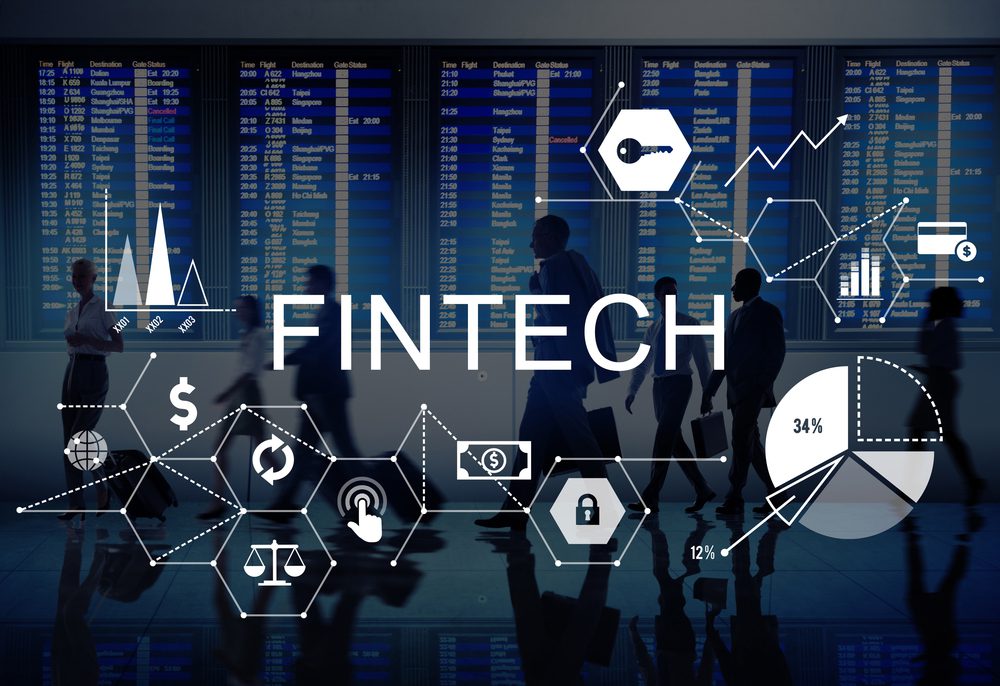 Quick Summary:
Digital transformation has become the necessity of the hour as customers transcend to digital platforms to seek services. Do you also plan to move your fintech business online to meet the current market needs? This guide is for you, then! Read the blog to learn all the pros and cons of fintech software outsourcing to make a sound decision.
Introduction:
It is truly astonishing how everything has become so handy and reachable in the current landscape. Who could have thought accessing and connecting with someone in the other part of the world would only take a simple mouse click? Almost every sector has turned digital to satisfy the public. The need to make your presence online and serve customers in the comfort of their homes is surging.
The Fintech industry is no exception. Unsurprisingly, almost 85% of people prefer online banking services. However, the process is no cakewalk. It requires considerable time and effort. And that is where fintech software outsourcing enters the equation.
Software development outsourcing has become popular among small and large fintech players as they look forward to turning their technical ideas into reality. In fact, IT services constitute about 72% of the global outsourcing contract values. Consequently, software outsourcing is estimated to cross $430 billion by 2030 globally. Alright, but what precisely is fintech software development outsourcing? And what makes it so favorable?
Fintech software development outsourcing involves entrusting the software product creation to another company or a consultancy. It comes as a boon to companies planning to transform their business digitally.
Outsourcing does not limit you to a region and increases the possibility of hiring contractors with a lower wage.
Outsourced contractors study the current demands and fabricate products that cater to the audience's needs.
So, you are planning to outsource software development. Congratulations, it will indeed be a worthwhile investment if done correctly! This article outlines everything from good to bad and highlights problems with outsourcing software development to help you capitalize on outside assets and skills. Please read ahead!
Key Takeaways
Tech know-how is now the currency in the digital age. Fintech companies are more than willing to invest in outsourcing agencies and kick-start software development to offer services to customers in a few clicks.
The first step to begin the process is considering the pros and cons of fintech software development.
The multiple advantages of outsourcing software development overshadow the few downsides. You can elude the associated problems with outsourcing software development by conducting in-depth research.
Recommended Read:Guide to Outsource Fintech Software Development in 2023
Why do Fintech Companies Outsource Software Development?
There are many factors compelling fintech companies to outsource, the foremost being the plentiful advantages of outsourcing software development. A few primary reasons behind the endeavor include,
Accessing tried-and-tested solutions that have stipulated commendable performance within the industry.
Developing AI and ML-based software with additional security measures.
Upscaling a team with competent and experienced talent.
Relieving the core team to prioritize critical activities and tasks.
Evolving your business at a high rate is the nature of work itself; you must reinvent your models and culture and adopt the latest technological norms to have a competitive edge. As novel opportunities open up and sideline you with the latest demands, outsourcing your software development can assist you in staying on track with others without compromising your core tasks.
Recommended Read: How Fintech Businesses can Leverage from Outsourcing
What are the Pros of Fintech Software Development Outsourcing?
Outsourcing has undoubtedly become a standard practice for fintech organizations worldwide, delivering exceptional software development solutions. Here are a few advantages of outsourcing software development:
1. On-Demand Development
Picking off-the-shelf software is always an option rather than recruiting an in-house developer. Developers typically design off-the-shelf software with a one-fits-all approach. However, they might fail to deliver some features and be unsuitable for your firm's procedures and functions. Therefore, going for custom software is better for a fintech company.
Outsourcing agencies work on your idea and facilitate tailored products that match your needs and work processes. They leverage the latest technology and strategies to align the software with your existing culture and stock it with the required capabilities.
Recommended Read:9 Reasons Why Custom Software Is Best For FinTech Industry
2. Cost-effective
Software development is anything but cheap. A typical fintech software development costs around $25,000 to $50,000. That is not it; the price varies depending on the app's complexity and the features you want.
Outsourcing fintech software development can reduce the expense by 20%-30%. Moreover, a study reveals almost 70% of companies opt for outsourcing to reduce development costs. You can stick to your decided development budget, knowing experts will create a pleasant solution for you.
3. Enhances Productivity
You have an idea for your business; that is great! But neglecting your central business operations is not the way to do it. Neither is keeping your IT team on an endless treadmill of software development when they already have their hands full. Not only it overburdens your employees, but it also compromises the quality.
Your team may be restricted by time, but outsourcing agencies are not! Relying on experts to work their charm while you focus on critical tasks will do you more good than you believe. Outsource partners have their own set of staff to manage the processes. You can rest assured and tackle the essential procedures as well-versed experts deal with the development part.
4. Diverse Expertise
An in-house developers team often binds you to a certain level of expertise available in the local area. Although talented, they may fall short of meeting your needs and expectations. They may fail to work with your preferred programming language. Now, waiting for the team to learn the programming language to initiate the project is an absolute time waste.
Outsourcing opens the door to a broad pool of talent worldwide. You need not rely solely on the programmers present in your region when you can cooperate with a professional agency and hire a field-specific team to do the job. Outsourced developers are veterans in their niche and efficiently handle the task, regardless of complexity.
5. Better Time-to-Market
You may already have a team of designers and testers handling the IT development work. You will need to muster a team to engineer customized software otherwise. It does sound reasonable but spare a moment to deliberate on how much time it will consume. First, you will recruit members, onboard them, impart your values and work ethics, and train them to build a reliable team.
The marketplace will be brimming with the product by the time you release it. Simply devastating! Fortunately, a faster time-to-market is one of the advantages of outsourcing software development. Teaming with professionals can save you time and get your product to market quicker. The best part? The third-party vendors adhere to the latest standards and instantly respond to your requests.
Recommended Read:Top 10 Fintech Software Development Companies in 2023
What are the Cons of Fintech Software Development Outsourcing?
Several incredible advantages of outsourcing software development make it a pretty good alternative. But as it is said, "There is no rose without a thorn." So, what's the catch here?
The primary disadvantages of outsourcing software development include,
1. Risk to Data Privacy
With the altering working environment comes an increased rate of risk to data. Fintech companies hold sensitive information about their customers. Further, you share your ideas, notions, innovations, and data with an external vendor. The potential data security risks constantly linger when outsourcing.
Your entire interaction and communication with the team rely on the internet; they could cease contact in a minute or borrow data to use it however they want. Further, outsourced developers may have access to confidential data. This way, you unintentionally expose yourself to possible data loss and breaches.
2. Hidden Costs
Is outsourcing, not all about cutting costs and developing software at a reasonable price? Well, not all, but cost reduction does entice companies to outsource their projects. However, you can never be sure when working with an outsider. In addition to excellent software, you may receive hidden fees collated into a huge bill.
Such hidden costs usually comprise phone calls, additional consultations, meetings, and travel expenses. Outsourcing companies may coax you into an agreement by furnishing false estimates. And once you are in the middle of work, there is zero chance of backing out.
3. Quality
Quality comes as one of the pros and cons of fintech software outsourcing. Relying on a professional service provider is a mixed blessing; either you get access to a skilled and more innovative team, or the process leaves you with a poor-quality result due to a lack of expertise.
When building a robust product, you do not want to collaborate with someone with minimal experience and substandard skills. Their lack of field knowledge and understanding of financial regulations, transactions, and user demands can adversely impact your business. Consequently, you may lose money and end up with a subpar product.
Conclusion
Outsourcing can be a great decision when you have limited resources to develop software. However, you must craft a proper plan and determine and specify the significance of the task. Consider all for and against before you set about searching the service provider.
Of course, it is not a miracle; you must understand there will always be some associated risks or problems with outsourcing software development. Do not let them discourage you, as careful planning and preparation can help you navigate the possible pitfalls. Weighing the pros and cons of fintech software development outsourcing will help you ascertain what you are getting into and make a rational decision.
Moreover, you can not simply wash your hands of the project because you are outsourcing. You need to indulge in the process to ensure it heeds your intent. Track the progress and give feedback when needed. Do not hang back if you feel the process is not following your plan; at last, it is your project.

Frequently Asked Questions (FAQs) for Fintech Software Development Outsourcing:
What are the benefits of fintech software development outsourcing?
Cost reduction is among the most sought-after advantages of outsourcing software development. Fintech companies can benefit from a cheaper workforce, specialized expertise, and scalable team, ultimately accelerating their productivity. It is desirable due to expert strategies and its focus on flourishing results.
Will fintech software development outsourcing remain popular in 2023?
More finance technology companies are outsourcing software development to keep pace with the rapid industry growth. The mobile-first approach, accessibility, and convenience have propelled firms to trust their technological needs to third-party vendors. The rising demand for secure and digital payment systems, round-the-clock financial services, and banking options at their fingertips will be the primary factors driving the software development outsourcing trends.
How to successfully outsource fintech software development?
The key to outsourcing your software development is partnering with the perfect team that fits your budget. Look into the outsourcing companies, evaluate their expertise, and note the pros and cons of outsourcing software development to shortlist your options. Further, be transparent about the project and ask relevant questions to get an insight into their work process. Ensure they have enough experience and knowledge to accomplish the desired result.