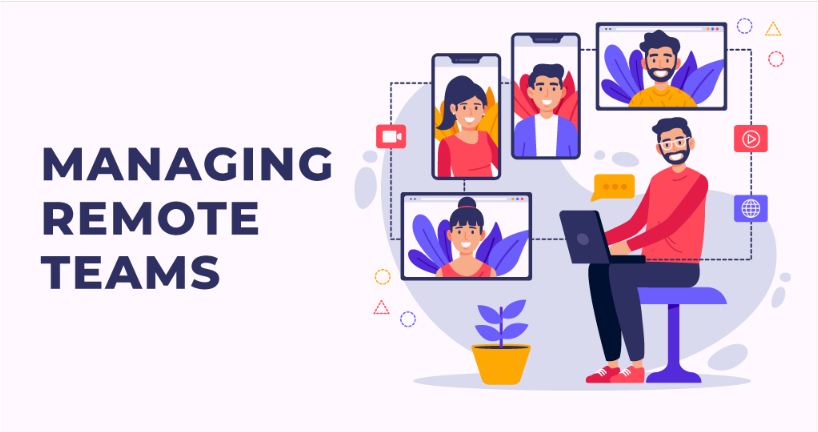 Being an expert at managing remote employees requires a mental leap, particularly for conventionally-minded managers.
Firstly, the business leaders used to monitor productivity depend upon the workers' desk-time along with their activity levels. Employees may feel a little out of sorts at the start, as they adjust to their daily shifts in their days.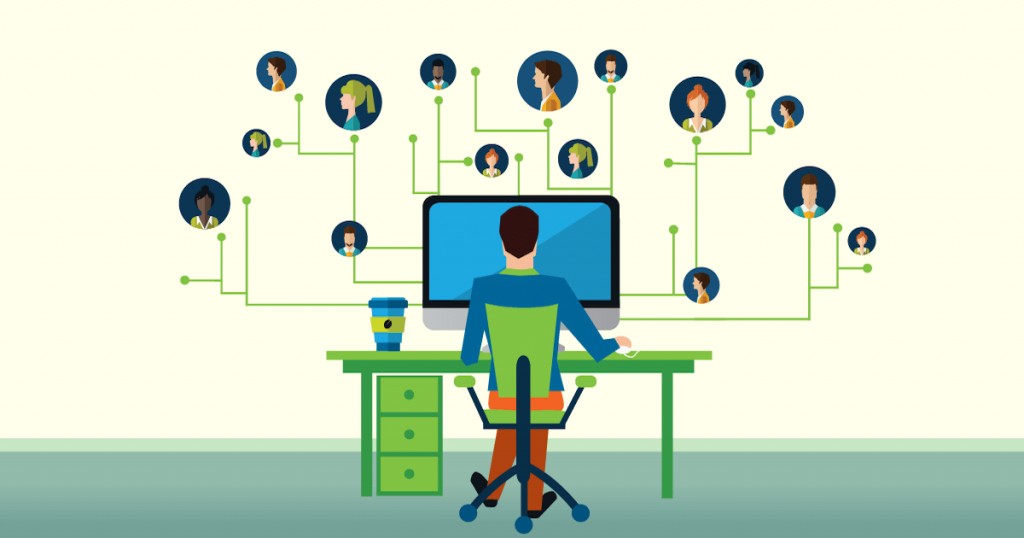 Well, that's understandable!!
After all, as every business now seems to know what telecommuting is, However, not everyone has experienced it yet. Also, there are several pros and cons of managing a remote team in India, the US, or any part of the world.
Recommended Read: Step-by-step Guide to Hire Remote Developers
But, managing a remote team is not a tough task to go for.
Hard to agree with?
Don't worry, here in this guide you will learn all about managing a remote team effectively.
Read on to know more!!!
How to Lead a Remote Team?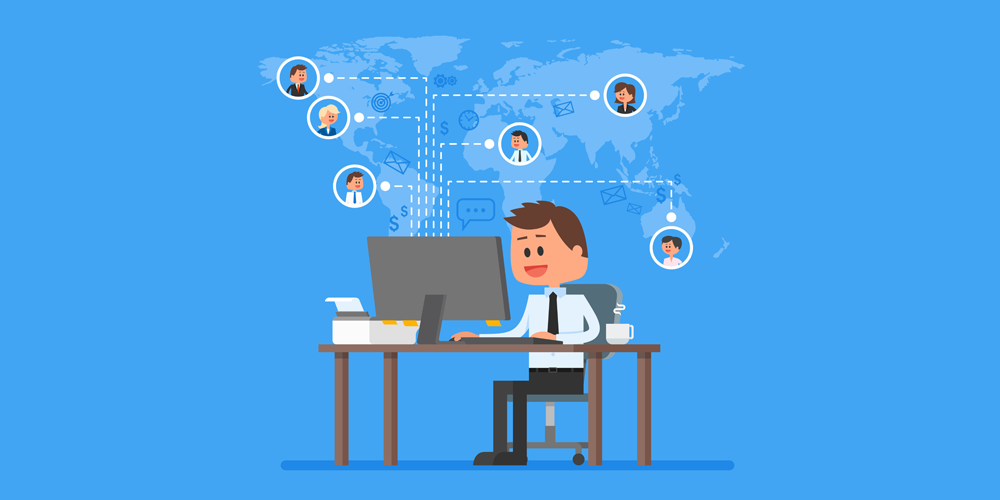 To lead a remote team of developers, you may discover that you may need to loosen your reins a bit while identifying the ways to continue to hold your team accountable. So, without the ability to constantly track the progress of your team in a shared office space, you may find success by targeting what needs to be done on a priority.
Whether it meets your quality standards or not. It's helpful if you are willing to be a little experimental with technology and know-how to conduct meetings.
In other words, flourishing pivots to virtual work- whether you have planned months in advance or in response to a natural hazard or even a situation like a pandemic. It requires you to recalibrate and lead your people in the best way possible.
You must also know the insights of telecommuting and expect a definite amount of hearing and error. To help you get started, here are a few basic tips to manage your remote workers or when you choose to hire remote developers.
Getting Started With Managing a Remote Team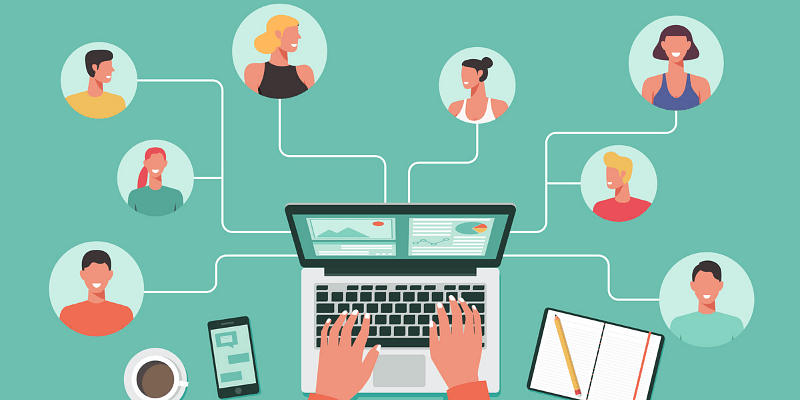 Managing remote teams takes a lot of trust and patience. Your app programmers and software developers in India, Ukraine, the US, etc, may be out of your sight. But, that does not mean that no work can be done or that you will have no control of the process.
Especially if you outsource the mobile app development team to different cultures, it is important to localize the requirements and your message to get the desired results. Additionally, you should also be aware of the challenges along with the best tools to add in to establish a smooth workflow.
Moreover, for making sure that your requirements are conveyed to all the members of your team, you may need a sound solution for your content such as training modules or even documents.
Let us first start with the challenges that you might come across.
Challenges of Managing Remote Team
Below are some common challenges that many business owners may face while managing their remote teams of Developers, and they are:
Low Satisfaction and Engagement: Around 19% of business owners face this problem when it comes to handling their remote workers. As a manager or business owner, you should always schedule a regular appraisal and conduct meetings related to job satisfaction with each of your remote team members to check if the level of their engagement is high.
Low Technical Knowledge: Well, this is the case with junior-level developers generally. It is because they need to learn new technical skills much faster than one can think. Organizing this remotely will need a lot of your efforts and resources.
Want to know about the Junior Level Developers?- Click here to read more about them.
Unplugging After the Office Time: According to some recent reports, around 22% of remote workers find it challenging to unplug after work. Here, the flexibility of remote work at times makes it difficult to break the chain of a never-ending list of projects (which is required).
Therefore, to manage or hire remote developers successfully, you should always prevent burnout by verifying if your team members have the right work balance or not.
Poor Planning and Execution: According to several reports, planning and execution is the most challenging part when it comes to working remotely. Whereas, strategic planning and conducting meetings come second.
To overcome this challenge you should ask your teammates to prepare in advance for such kinds of sessions. Try to create a shared document and add all the ideas to it beforehand.
Now that you know the challenges that you might face while managing a remote team in India or any part of the world. Let's now move forward and look at a few tips that will help you to overcome the challenges.
Tips To Manage a Remote Team

So, whether you are a business owner, managing partner, or team leader with years of experience under your belt, you are more likely to have tried almost everything to manage your team.
And we are quite sure that you know by now how frustrating it can be at times, regardless of where your remote team is located- nearby or some distant country. We are in this together. Having years of experience in the industry, we understand a thing or two about how to manage remote or virtual teams.
So, coming straight away from our experience- Our Secret formula of managing remotely working professionals successfully. Read on:
Sketch and Measure Project Deliverables
Always start with connecting the key indicators to success to the remote developers and ensure that they clearly understand your requirements. Jot down everything and make one-to-one sync-ups to ensure that your app programmers are on the same page as you.
Build Operations and Procedures
While working remotely, each teammate can be in their world. The remote developers tend to work according to their procedures that are not always aligned with other members of the team.
Now, this can cause a huge problem. To overcome the same, you need to establish a documented and regulated way of working for example- set timeframes for various tasks, etc.
Ensure that everyone follows it and add the changes whenever required. You will then see that your remote developers will happily follow a clear and well-outlined process while developing, testing, and documenting an app. You can do this with both your onshore and offshore teams as well.
Pour in a Little Flexibility
Your remote team in India or the US will appreciate a little flexibility during the working hours, for sure, you should allow it to some extent. However, don't forget that too much freedom can sometimes end up putting you in trouble.
Also, flexibility has a darker side as well, and that is- remote workers find it a little difficult to unplug after a workday is over. We recommend you to start working at the time you would generally start to work on an average day. Make sure you have set a finish time and stick with it.
Establish a Sound Communication Using the Right Tools
Everyone on the team will eventually feel positive and confident if they know what to expect from every communication channel and how to make the most of them. This is one of the proven tips for managing a remote team of developers is by establishing the most feasible communication rules and limit the same to the following three channels:
For example:
Emails: For easy and quick requests, approvals, and more.
Chat programs: For instant real-time interactions.
Video calls: To conduct meetings, discussing plans, and more.
Use video calls in managing virtual teams. So, if you care about making everyone feel comfortable while working with each other, it would be smart if you try to promote positive attitudes between your team.
In case they don't like each other, there is some miscommunication- bad results are quite inevitable, Generally, it is best if you organize an event for everyone to meet in person at least once every six months.
Always be clear in any work-related aspects and it will be more like an asset for you. This is what meetings are for. Create a meeting schedule and stick to it firmly. Here's what you can do:
Daily meetings with your team
Weekly meetings with every member
Monthly audits and meetings with all teams
What are Collaboration Tools You Can Use to Manage Your Remote Teams In India and the US?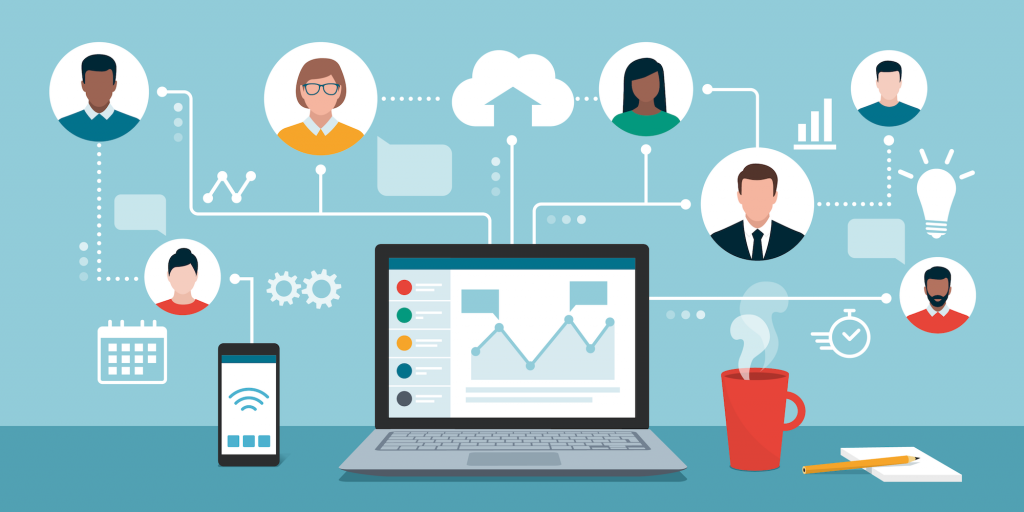 A nicely curated list of tools to manage your remote teams tends to fit the best as per your needs for a successful collaboration.
Therefore, finding the right collaboration tools for managing your remote team may have been a challenge a few years back, but with the latest techs and advancements, there are several options you can choose from:
Communication-based tools: Zoom, Hangouts, Basecamp, Slack, Chanty
Documents, PPT and spreadsheets: Dropbox, Google Docs
Time & progress tracking apps: Zoho, Hubstaff, TimeDoctor, Tragg
Project management tools: Basecamp, Asana, Trello, Zoho Favro, Productboard
Tools for Video conferencing: Zoom, Skype, Google Meet, Slack, Microsoft Teams
How to Manage your Remote Team or Offshore Software Development teams?
The first step of knowing how to manage your remote team is by identifying the differences between managing remote teams and managing a remote team of developers. Here, the fair share of aspects like task management and communication are quite the same when it comes to managing remote teams regardless of their expertise.
When it comes to handling and controlling remote development teams, generally your management style acts as a door to success followed by the productivity of your team.
We too rely on the right choices and try to understand every aspect for the same, and these aspects are:
Agility and Other Methodologies
As we all know, Agile is the best-proven methodology to manage a remote team of developers. It is also used by various offshore software development companies. This technique allows you to make the software development process efficient by cutting down the expenses and lowering the risks while implementing the same.
Here, the most loved frameworks are Agile SDLC (Software Development Life Cycle), Extreme Programming(XP), Kanban, and Scrum.
Around 65% of clients at Your Team In India follow Agile Methodologies. In case you are also one of them, we will help you to set up the process through our Free Consulting services.
Common Collaboration Model
There are various methods to establish the best collaboration with your remote development team. You should decide by yourself to manage your remote developers directly, prioritize your tasks, and control all the administrative aspects.
So, if you are ready to cover all the roles above, you can then easily opt for hiring app developers willing to work remotely. But if you already know the insights of managing remote developers, you can then easily work with your methods and techniques accordingly. Also, make sure that you don't want to bother or create any issues to administrative operations.
To avoid such issues it is recommended to hire app developers through verified portals such as Your Team In India, UpWork, RemoteOk, TopTal, and more. The latter will automatically take care of your providing you with experts, staff retention, and more without causing you any trouble.
Lastly, our mission Your Team In India is to help your business expand and grow through remote collaboration with software developers in India. Feel free to reach out by contacting us and we will get back to you very soon.
Good Luck!!
Let us know how we can help you for your upcoming project!!