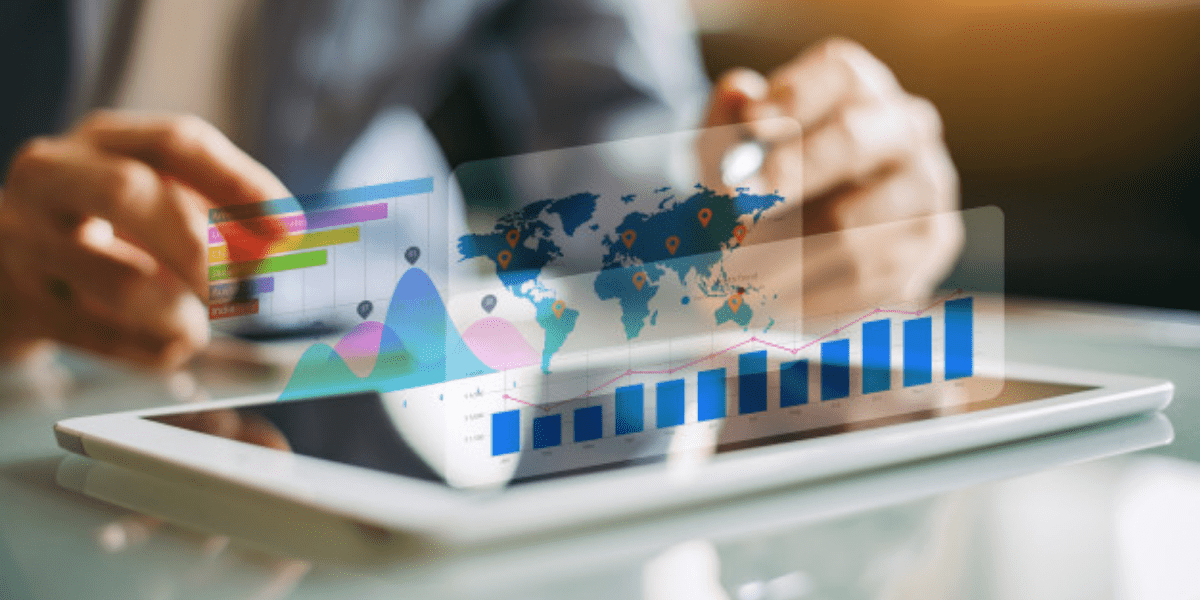 Whenever you think of Innovation, the first thing that comes to mind is Silicon Valley. Started in the '80s, this valley gained prominence and global recognition by becoming home to billion-dollar companies like Apple, Facebook, and Google.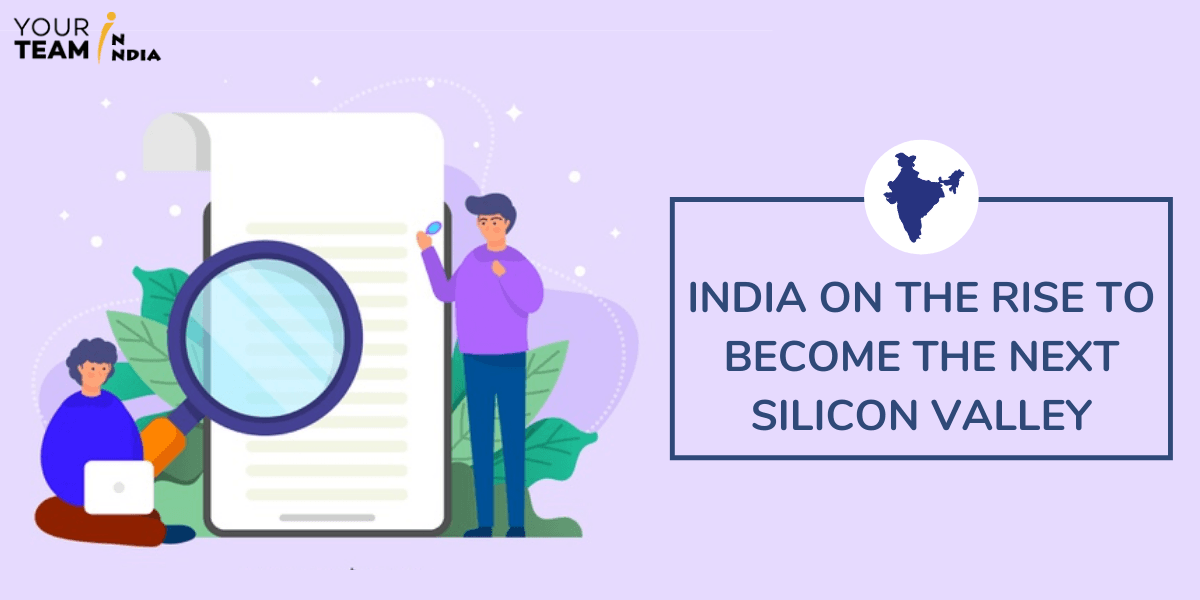 On the Global Innovation Index, India has managed to improve its position from 81 in 2015 to 52 in 2019. In addition to this, India is the third country in the world in terms of attracting investment for technology transactions. Besides the US, many feel that world-class services come from India. For years now, India has branded itself as the world's leading outsourcing destination. Also, the country has reinvented itself as an innovation hub.
"Silicon Valley to me is not a physical place. It's an idea, and it's gone viral and spread around the world. We're in the beginning of a revolution where we are inspiring humans to think of themselves as entrepreneurs...that every human can be an entrepreneur and the whole world is a startup itself." -Shervin Pishevar, Hyperloop One
To maintain this momentum, there are better regulations that support technological innovation, train tech talent and incentivize it to stay within the nation. With these, India has unmatched potential and is ready to become the next Silicon Valley.
In-depth Market Research
India is the hotbed of enterprise innovation. Attributes like cost-effectiveness, availability of qualified talent pool, and high-quality work has led to making India a prominent place in top charts. Furthermore, this has provided much-treasured employment while fuelling urbanization.
There is a direct connection between internet availability and the availability of value creation. The evolution that took place in the US, has started to play out in India as well.
Over the years, the nation has emerged as the 21st century's software offshoring destination offering multiple advantages. Indian outsourcing has thereby allowed companies to invest in more time, money and resources to maintain standards. Well, Internet penetration has been advantageous for B2B and B2C companies. The Indian outsourcing industry valued at $150 billion in 2019.
Recommended Read: Outsourcing Facts & Statistics You Need to Know!
India's Potential & Prominence
It is always great to see innovative cities becoming innovative hubs. Be it Tel Aviv, New York, Singapore, London, Berlin, Amsterdam, San Diego.
"Companies in Silicon Valley invest a lot in understanding their users and what drives user engagement." - Pierre Omidyar
The revolution is here, it is there to stay for many years to come. If anyone would think of a technological start-up hub, it would be Silicon Valley. With different cities across the globe proving themselves eligible for the 'Next Silicon Valley' title, how long the 'California US' valley has the potential to hold its position as number 1?
Talking about India, which is one of the top outsourcing destinations is also a home for thousands of popular startups, the country has started to make a powerful impact. Startups like Flipkart, Ola and Zomato have already been such huge successes. India is one of the strongest contenders to all the hubs on the list to be the next Silicon Valley.
So, India being the third-largest base for startups internationally, what cities can make the mark?
The technological spread has created a fertile ground for start-ups to grow. Did you know, India has 26 startups valued more than $1 billion?
This success rate manages to encourage interest in digital entrepreneurship. Not only this, but India's demography is also favorable. India has a population with 65% 1.3 billion people below the age group of 35 and 50% under the age of 25.
As per a NASSCOM report, the Indian startup economy has experienced a growth of 167% to score more than H1-2017. For this, the average funding for B2B tech startups was increased to 5% while B2C startups funding witnessed a fall of 10%.
India's Competitive Advantages
1. Cost Savings
In terms of cost-effectiveness, India is among the top 3, as the development cost is approximately 30-40% less than the US and other countries. Reports have proved that American companies occupy 45% of office spaces in India as they are constantly expanding their operations in the nation.
2. The abundance of Talented Individuals
A huge Indian population is literate. India has 10391 engineering colleges approved by AICTE (All India Council of Technical Education) churning out qualified graduates in IT and related subjects. India aims at increasing the number of engineering colleges so that it becomes a powerhouse in the global market.
3. Language Competency
There has been evidence that India is the second-largest English speaking country in the world after the US. Language competency is another major thing influencing the attractiveness of the country.
4. Infrastructure
A lot has been done for providing world-class infrastructure in all major cities. And this has given greater connectivity between clients and services.
5. Rapid Urbanization
From the consumerist viewpoint, the young middle-class category has shown interest in digital innovation. According to a business perspective, this proves to be an appealing source of a talented workforce. If India continues to develop its urban centers, it will soon get the prime position to attain the global tech hub status.
Indian natives communicate a lot better in English than in many countries. Both India and the US are former British colonies making English the common business language. This is an evident advantage of Indian companies.
They have made a powerful impact in the IT industry and this is the proof why Google and Microsoft are now in the hands of Indians.
Many companies seek help from Indian companies when it comes to reliability and quality offshoring services. There is a diverse range of programmers in the massive outsourcing industry that startups and established firms keep tapping.
6. Government Support
The Indian government is playing a pivotal role in boosting the IT industry. The WEF's Asia Pacific survey claims that 83% of Indian executives passed lawns favoring the IT outsourcing Industry.
In early 2016, the government launched a Startup India Scheme initiative. The only reasonable way to support startups and entrepreneurs while creating a robust startup environment. The government came up with a program called 'Make in India' that promoted self-reliance, foster creativity, improve skill development while building best in class manufacturing infrastructure.
The government has also taken an initiative with a number of startup schemes related to the technologies to boost startup growth. Here are a few of them:
NewGen Innovation and Entrepreneurship Development Center

Assistance to Professional Bides & Seminars

Atal Incubation Centers

Scheme to support IIPR awareness

Multiplier Grants Scheme: MGS was launched in 2013 aiming to encourage collaborative R&D of industry and academics.

Support for International Patent Protection in Electronics & Information Technology

Technology development program

National Science and Technology Management Information System

High-Risk Reward Research
7. Digital India
Digital India aims to digitally empower society and double India's digital economy size. The program promises to bring positive changes and countless growth opportunities for budding entrepreneurs. This concept has single-handedly managed to change the face on Indian entrepreneurship.
The startups are now accessing reliable data and information regarding the setup of business and seamless run. Collaborating with the established business is no longer a challenging task.
Economic digitalization has made it very simple to start a company. Advantages like self-certification and online registration allow potential business owners to kick-start business in a hassle-free manner. More and more entrepreneurs have started building innovative solutions for a domestic and global audience. The internal reach of Indian companies is eventually elevating the growth rate of the country.
Various Indian brands have already created global footprints by creating products and services that are popular throughout the world. Whether you plan to hire mobile app developers or web developers, India should be the first choice as their program serves as an excellent platform.
8. Growth of Indian IT Industry
The Indian software industry is the perfect example of how economic liberalization combined with an entrepreneurial spirit can develop an industry contributing 8% of the GDP.
Although thousands of IT services companies were built in the last 30 years, the Indian industry has managed to generate US$177 billion in terms of revenue and more than the US $135 billion in the year 2018-2019 alone.
Another evident proof of the growth is that some of the largest Indian IT services company is valued over US$100 billion while generating over US$29 billion in revenue.
Over the years, the IT industry in India has become matured. It does not just help you hire developers for cost-effective solutions but also focuses on various digital transformation agenda in global companies.
Technology giants have realized the potential of Indian IT and for this reason, they have set up their own IT or R&D centers to reap benefits from the vibrant Indian software ecosystem.
The current wave focuses on building platforms, products, and services. India is the home to 18 unicorns and the rest will be added by the end of 2020.
The Evolution of the Software Industry:
Before the 2000 Era
During this time, the focus was on exports. The Indian companies successfully solved Y2K issues further extending the offering helping the organization managing its legacy portfolio of applications.
Realizing the potential and availability of talent, some multinational companies establish their own offshore development center in the country.
2000-2010: The Rise of Indian Multinationals
Having the experience to tackle complex issues and gaining confidence while working with international customers, many companies became multinational. Many companies started offering a wide range of services like executing large and complex projects and finding an end to end solution.
Global companies also realized India's potential and started the development of business process management and R&D centers. Today, there are 1250 international companies that have set up their offices in India.
Indian Unicorns
OLA

Paytm

ShopCLues

Rivigo

OYO

Swiggy

Zomato
2011-2020: Evolution Took a Leap
The Indian software ecosystem has evolved into a dynamic and varied sector that is able to manage complex IT systems for global enterprises. The accessibility of experienced talent, presence of large R&D centers and the presence of global venture helped in accelerating the growth of the startup ecosystem.
Startups are driving innovation at an accelerated pace. In order to maintain speed, many companies have started collaborating with startups while looking for acquisitions for talent and intellectual property.
Impact of IT industry in India
Indian It industry is certainly profound. It is a positive contributor to Indian revenue growth, talent capabilities, workforce diversity, and digital infrastructure.
In terms of revenue and foreign exchange, the Information and Technology sector has affected India financially. Being the largest forex earner, it accounts for over 25% of the country's total exports.
1. Efficiency in Skill Development
No other industry has been capable of providing as many jobs as the Indian IT industry. It directly employs more than four million individuals and indirectly supports 12 million jobs.
Different software development companies make an effort to hire train employees. Indian IT companies spend US$1.6 billion every year on employee training. More than 5,00,000 Indian engineers are equipped with various digital skills to drive digital transformation.
Future Skills is another initiative taken by NASSCOM that focuses on training another two million individuals in digital technologies in the next few years.
The extensive engineering education system and deployed pool help in improving the digital abilities of Indian companies. Professionals are technically sound and this has helped them accelerate the digital transformation initiatives.
The successful startup ecosystem grabs the attention of over US$10 billion investment from the venture capitalist across the globe during 2016-2018.
Zomato, Flipkart, Ola, and Swiggy have helped in creating millions of jobs. In addition, these giants are empowering the country's 60 million small and medium businesses by digitally enabling the operations.
2. Women Empowerment
The industry has always been supportive of women. Some 30% of the IT sector workforce has women workers and this has been a trend since the initial development stages. The IT sector has not only empowered women but has also helped them to give their valuable contribution to the industry.
3. Digital Infrastructure
Within a decade, Indian companies have managed to take several services online. Most of these services are managed by IT companies.
Well, the Indian software industry plays a significant role in changing the global perception of India. The world has become aware of Indian's technology prowess and digital ecosystem.
4. The Global Impact
The Indian IT industry has made a significant mark on the globe. It has optimized service cost, created innumerable jobs while driving global business and adopted technological innovations.
5. High-Quality Standards
It was very important for Indian companies to ensure that they deliver quality products and services by keeping the standards high. In fact, Indians were the first ones to adopt the software development process called the Capability Maturity Model (CMM).
CMM was launched in the year 1987 by the Software Engineering Institute at Carnegie Mellon University. Till 1998, many global companies that assessed 4 or 5 CMM levels were Indian companies. In fact, International companies that were planning to develop their IT sector turned to India.
Indian professionals are experienced. And with the help of qualitative techniques, Indian companies implemented what they learned from their experience.
The CMM or Capability Maturity Model developers take care of accessing the ability to implement the project.

International Standards Organization (ISO 9000). Responsible for quality designing, development, production, and installation.

Six Sigma Quality Certification

Total Quality Management
6. Global Delivery Model
Having the CMM abilities, IT companies in India pioneered the global delivery model where in-house and offshore companies can work together to deliver complex software projects.
The global delivery model within no time becomes industry best practice among different IT services. Many enterprises have relied on a global delivery model to set IT & R&D centers in India.
Today, there are more than 500 companies that have set up their IT centers in India. IBM and Accenture have increased the headcount to 100,000 approx. in India in order to handle complex projects for its customers.
7. Innovation and transformation
The whole world has now realized the abilities of Indian talent and this is the reason why they have started focusing on driving core innovation from the country. Companies take ideas that are later conceptualized and productized by Indian specialists.
Within 2015-2018, more than 4300 patents were filed by India based companies in the US. Besides development, International companies have also started to expand their services as well as their roles that include management, customer support, sales, and marketing.
Companies like Cisco and Samsung consider India as their second headquarters. Additionally, India has also become a hub of the Global Center of Excellence for the latest technologies like AI and IoT.
Opportunities and Future Trends
Increased technology adoption gives upsurge to the analytics industry. Although IoT is yet to prove its potential to the fullest, you can expect so much more.
There is an opportunity to bring more global startups in India. Besides, the existing giants, there will be global players that will break into the new markets.
More technology-oriented cities in India will emerge in the near future. This will churn enthusiastic entrepreneurs to come up with a mini-ecosystem.
Wrapping Up
Thinking back, India has come a long way. Initially being only an agrarian country, now it has become so technology fuelled that it is counted among the top offshore destinations in the world. Over the years it has managed to reach all dimensions of technology.
The country is proud to be a part of the technological changes and keep focusing on the IT industry trends. The Product Engineering Team of development companies also keeps themselves up to date as per the technology trends.
India has faced many challenges and has managed to beat multiple hardships. Notably, this includes the shift in economic environments, dearth infrastructure, system inefficiencies with cultural and social barriers.
The ecosystem has so beautifully bloomed over the years that today there are various talented professionals ready to lend a helping hand to global companies. The soaring entrepreneurs are young, ambitious, literate, and smart, focussed and hardworking. India is all set to move forward from here.