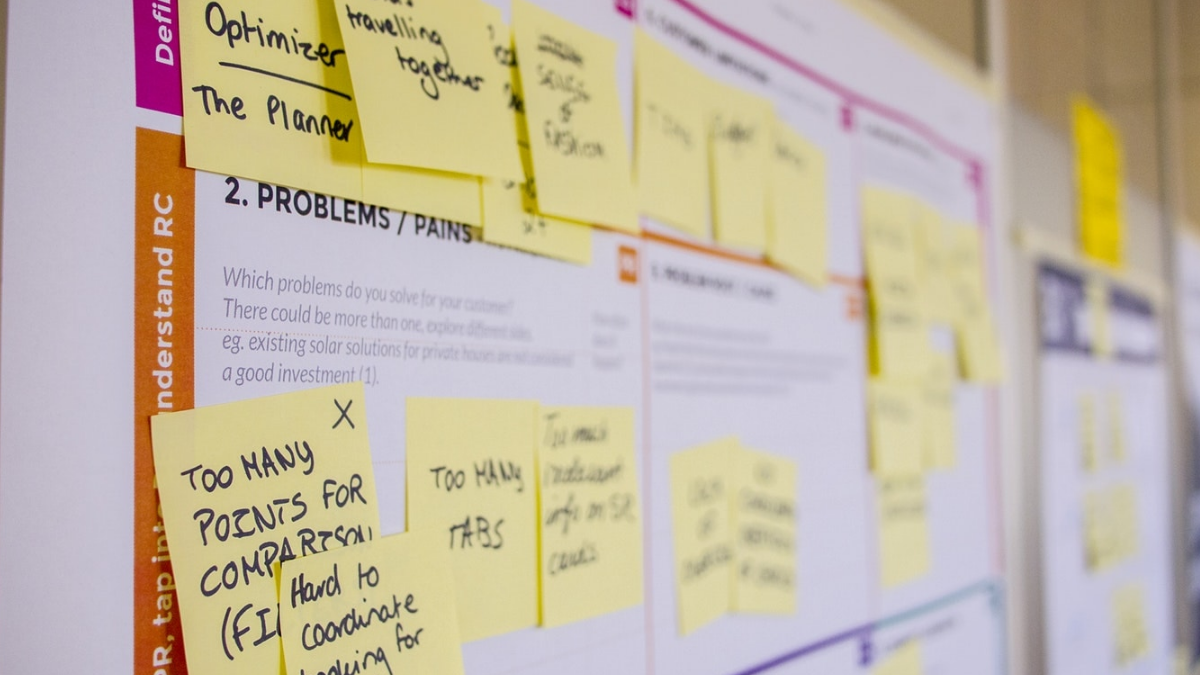 When looking around, every business tends to focus on the term productivity. - Aren't you?
Yes, everyone wishes to have a productive team of professionals managed even more professionally!
As a result, many are opting for productivity software, as they outsource software development to stand out in the market. These tools are used to create & share documents, presentations, databases, charts, management teams, and more.
Presently, where everything is slowly mounting towards the digital space, these software solutions have become a must-have for businesses of every shape and size.
According to a report from Statista, the overall demand for productivity software will reach around 106.8 Billion US dollars by the end of 2021.
Quite a number!!
Presently, there are various applications available to boost the productivity of your company. Also, every software comes with a set of unique features and tools according to your needs & requirements.
However, this also means that the benefits of productivity software may vary. This generally depends on the type of software you choose for your company.
But, are we really going productive by using such software solutions while we outsource software development?
Yes, We definitely are!!
In this guide, we will discuss everything about productivity software and its workings for the best outcomes.
Defining Productivity Software

Productivity software solutions is basically a group of applications that helps you manage your in-house and Outsource software development with ease.
Well, to explain it in a better way!!
The productivity software application helps you to assist in project management, communication, and building collaboration with the software outsourcing teams.
Adding the right productivity software within your organization can really make a difference in terms of performance. The software helps you to elevate your team performance to another level. Everyone wants that, right?
So, when you go out on a hunt for that perfect software, you must start with the basics. Try to look for the features that enhance your software outsourcing and has the ability to:
Help collaborate with your team
Creating and managing the tasks
Lets you share documents, information, and content
Establishes team communication
Allows you to stay connected from multiple gadgets
Different Types of Productivity System to manage your Outsource Software Development

Just like everything else, productivity software solutions come in various forms. To guide you through, we have tried explaining some of the most popular types of productivity software.
1. Project Management Productivity Software
Project Management app is widely used by several companies. The software is not only suitable for managing the operations, but also useful to manage your day-to-day operations.
One of the most unique features of this type of software is that it provides you with a pro-level visualization of a project and its progress. This can further help to establish communication, coordination, and prioritize tasks for every software outsourcing developer. You can also manage your tasks throughout the software lifecycle and track every detail while moving from development to completion.
The project management applications also have countless features like spreadsheets, charts, and checklists that aim to accomplish your tasks or projects in the best efficient way possible.
2. The Database Management Productivity Software
A database management system lets you create as well as manage a set of databases. It is the best way to store and manage the information. The database is designed to organize a collection that can be used by several users within no time at a minimal expense.
While spreadsheets, in this case, are also counted as a great option. However, the databases are better alternatives to store a sizable amount of information. This is because you have access to even more detailed information systems for storage.
3. The Time Management Productivity Software
Many software offshore companies in the US use time tracking applications to track the timely progress of the developers. You can bill your software outsourcing team on an hourly basis and track their progress.
The benefit of time tracking software solutions is that they offer a detailed overview of the much time being utilized on a working day. Having the overview will ensure that you get what you are paying for.
What makes Productivity Softwares Best Solutions While you Outsource Software?
As an integral feature in companies, productivity software has restructured the way outsource software teams work. You can get your hands on everything from better communication to better-streamlined operations to smooth running projects.
Cutting it short, productivity software solutions have made working in the workplace a lot easier.
Productivity software that incorporates effective communication and collaborative tools and systems have made working remotely possible and allowed various organizations to keep up with the ever-changing market.
It's especially great for the teams who are adjusting to working remotely.
It has allowed organizations to adapt to the flexible remote development trend that just popped up due to technological evolution. Productivity software with collaboration tools has made remote working possible. It is best for employees who are adjusting to the new working culture.
It has centralized and streamlined the way your teams work. However, it might not work for you. As the outcome depends on you, regardless of the type of tools you decide to go for.
The only thing productivity software provides you with a set of tools that manages the tasks in the most effective way possible.
Here, using productivity software with a set of unrealistic expectations might have some detrimental results. If you think that only purchasing a product will make it instantly productive.
Well, think over it again!
To make the most of a productivity software, you need to invest time and efforts to choose the right tool and understand it completely.
Ensuring the Productivity System is the Best Solution for Your Outsourced Software Development Team

Anyone can buy a tool to manage their operations, but knowing how to make the most out of it determines whether the app is worth using or not. Or another way is to hire a dedicated offshore team and build custom software to fulfill your business objectives.
To do so, here are a few tips that will help you to make sure your software is really making your team productive.
Investing in a Reliable Tool: Well, you don't have to invest thousands of greens to get the most efficient tools for your team. As there are several productivity software that is absolutely free to use and are sufficient to fulfill the purpose. Try using them before investing!!
Understand the Nuts & Bolts of the Software: Money is not only the thing you should be putting in when buying perfect software. It is better to invest some time and make yourself acquainted with the workings of the software. The IT market is overflowing with software solutions that promise you to keep an eye on the task progress, collaborate, and communicate, but do not work as expected. So, trying to get the right one helps require time and patience!!
Do not Overcomplicate it: Remember, there are certain things that make productivity software an ideal option, from making presentations and documents to maintaining data. And while they are great for complicated assignments and projects, there can be a few tasks where it might not be the best option to do the job.
Why Do You Need Productivity Software for an Outsourcing Software Development Team?
Let us now discuss some fruitful benefits of having a productivity tool to manage an outsource software team of developers:
1. Makes Collaboration easier while you Outsource Software Development
Hiring developers from a foreign country is indeed a best business practice. If you are working with one, then having a productivity system in hand makes the collaboration easy.
With the ease of productivity tools, the developers can focus on the work, which is crucial and worth prioritizing to increase productivity. Thus, you can collaborate with them to know the progress of the project.
2. Outsource Software Team Management
Working with an outsource software team can be daunting, especially when they are not working together. Here, with the right assistance of productivity software, all the team members can be managed regardless of the location.
3. Encourages Flexible Working Culture
According to a study published by Global Workplace Analytics, nearly around 30% of the employees will be working from home several days a week by 2021. Therefore, you must accommodate such software to enhance productivity and performance. Luckily, productivity software can provide you with the flexibility you require to foster a healthy remote working culture.
4. Tasks are Simpler For The Software Outsource Team
Imagine having to write the working report by hand instead of updating via mails. Now, think about sketching the figure again & again for an event- challenging, right? With the productivity app, you can create reports, word files, and databases.
This is because the software comes with templates, tools, and helps you manage your day to day operations and make them more efficient. It also simplifies the process so that you do not have to waste much of your time to create and assign projects or assignments.
That's why businesses across the western part of the world prefer to set up their offshore development center in India. Plus these businesses adopt productivity systems to make their team and process more efficient.
Conclusion
Anyone can purchase productivity software. However, not having the right software system to support can make a difference, and you might end up wasting your team's time.
Now to ensure that you have a highly productive team, you must first, completely understand the software. It is always better to know the hows, whats and the whens to use the tools for better outcomes.
So, how is your Productivity software making your business productive?