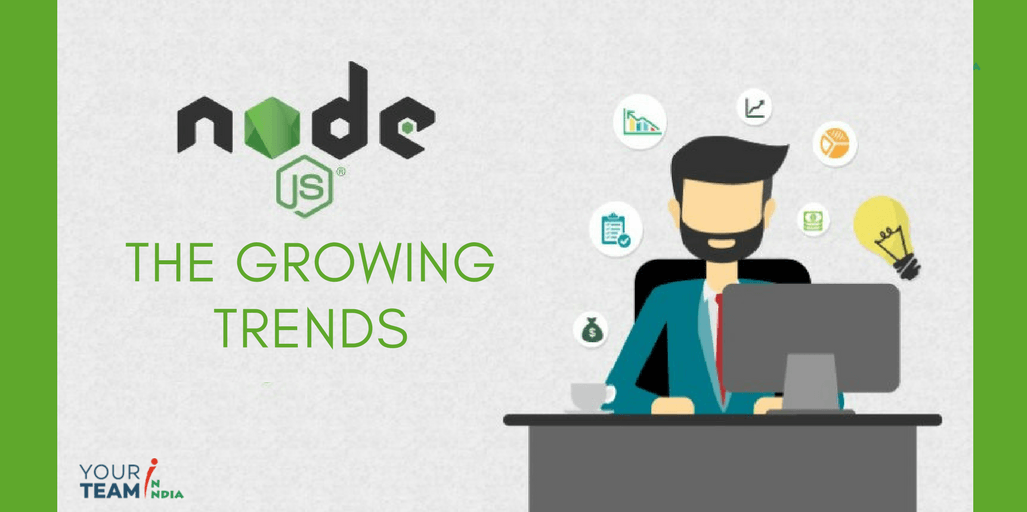 The science of today is the technology of tomorrow. – Edward Teller
The speed at which technology is evolving in today's time is simply amazing. What was deemed as impossible in technology yesterday has become the next big thing of tomorrow. One such technological advancement is the rise & increasing popularity of Node.js development.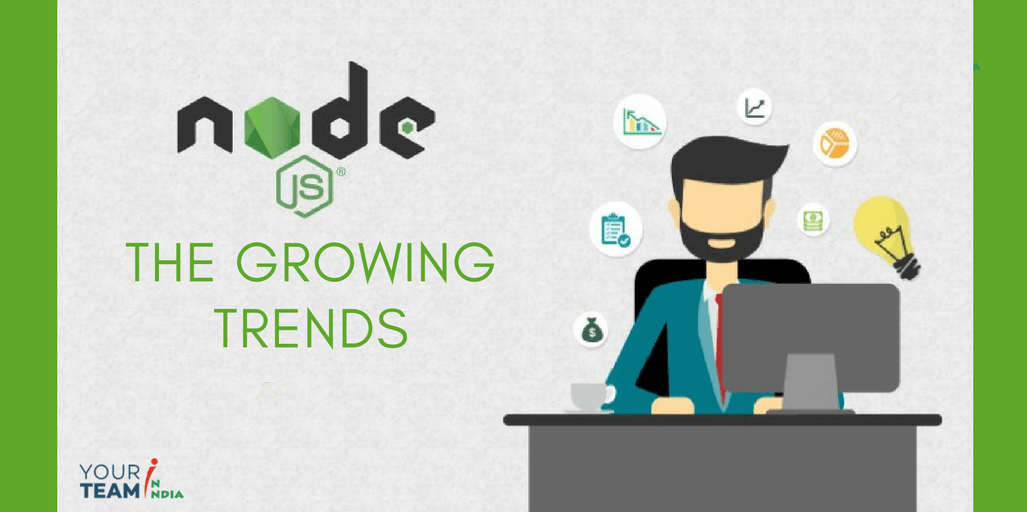 In this post, we are going to have a look at the growing and continuously evolving trends that this technology has been going through off lately. Also, what are the major applications of the technology? So, without wasting any time let us have a look at those trends one by one.
Recommended Read: Protect Your NodeJS Application from Installing Malicious Modules
1. A Universal Development Framework
From what emerged as something that developers loved to use in the back end, Node.js has found its way as a full-stack and front-end solution in recent times.
Why? Simply because of the fact that you can use the same language for the entire stack. This makes it easy for developers to understand and make changes quickly and more efficiently.
The versatility of the platform makes it one of the most popular and in-demand development frameworks that offer flexibility, and quick development speed.
2. Versatility, Agility, and Performance
As a development framework, Node.js brings the agility, versatility and the speed of development that every coder needs.
Quite a number of surveys targeting the rise of Nodejs have shown that developers love using it because it increases their productivity. And at the same time increases the app performance to almost fifty percent!
The best part is that over the past couple of years, there has been an exponential rise in the number of developers who have switched to Node js as a platform for their development endeavors.
3. Ever Growing Community
One of the strongest points that stand in favor of Node.js development is a fact that it is community driven. As a thriving open-source community, technology has been used to produce some of the most enticing web apps.
Nowadays, enterprises look to outsource or even hire node.js developers from India, because of the ever-growing capabilities and rise in demand for apps based on this technology.
4. The Future of Node.js Development
Those were just a few of the major reasons that explain the recent rise in popularity of Node.js development. If we look at what the future of this technology is going to be, the numbers are not shocking at all.
5. Will Soon Overtake Java
Another biggest claim that tech enthusiasts have made is that it is soon going to overtake Java.
It went from 8% in 2013 to 26% in the year 2017. However, during the same time, Java went down from 42% to 36% in terms of people who use the language. So, these numbers clearly depict that the rise of node.js development has come with the downfall of Java.
This puts node.js right up there as the number one contender in the race of web/mobile development technology.
6. Will Become the Leader in Open-Source Technology
If we look at the numbers from a recent Report by TechCrunch, Node.js is the future of open-source technology. From financial giants to service firms and retailers, everyone is leveraging the technology to make powerful apps that can help their business grow.
In fact, there are more than 8 million Node.js instances online. And if the numbers are to be believed there will be an exponential increase in this number over the next 12 months. So, there is no denying that this technology holds the future!
So, you can see how node.js has evolved. From being something that was the preferred choice for the backend to becoming the mainstay of development in recent times.
This rise in popularity has also brought along with it the rise in demand of node.js developers who can undertake complex businesses requirements and come up with state-of-the-art apps using this powerful technology.
If you are planning to hire someone to help your business leveraging this technology, you can get in touch with Your Team in India and hire a node.js developer in India with experience, expertise and thorough know-how of how to make the most of this technology.
Drop an email at info@yourteaminindia.com and we will get in touch with you.