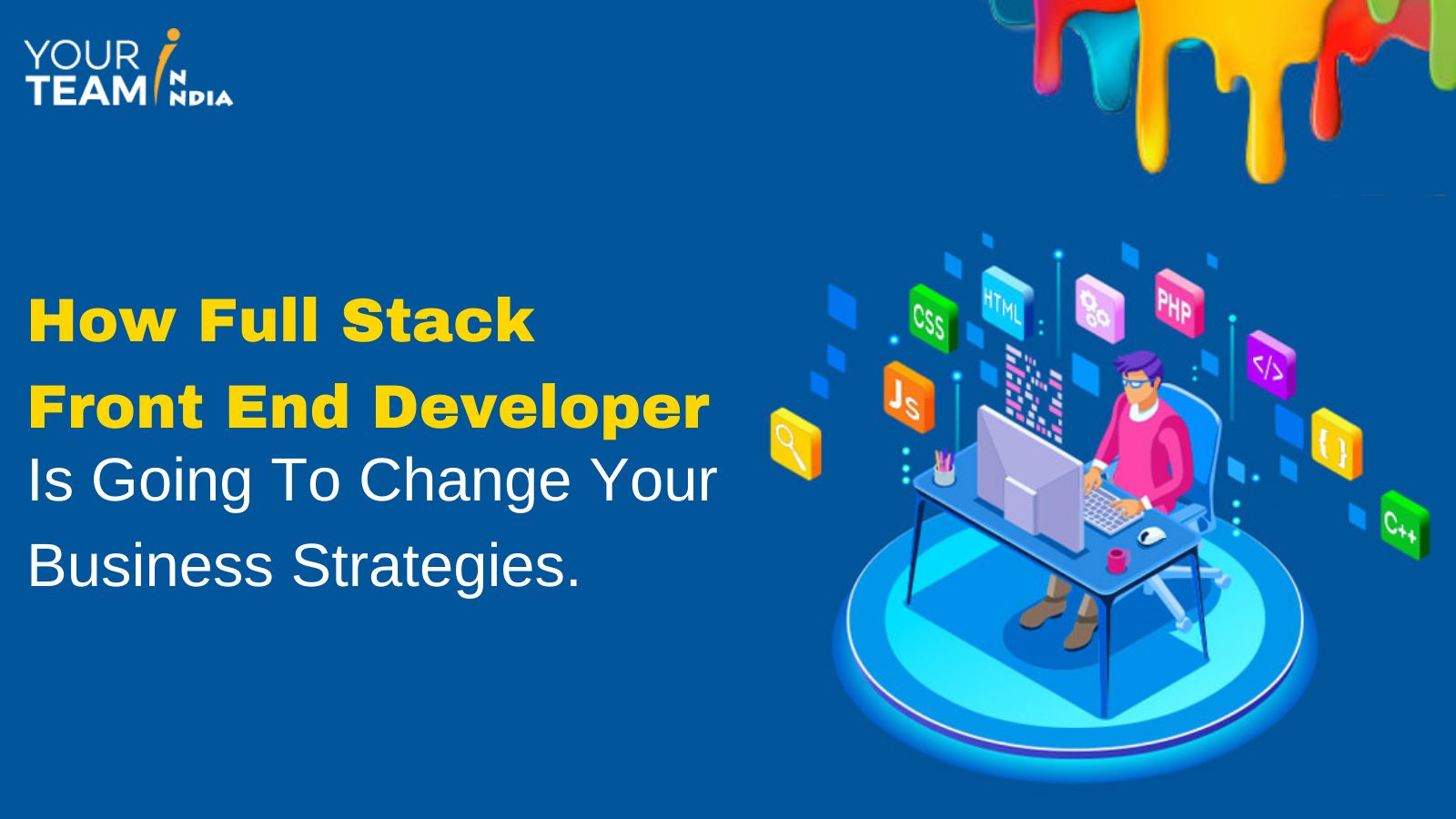 Imagine that you recently started a cafe. Now, all you want is to have it nicely designed with a comfortable seating area to get your customer's attention. Following the same, there would be a storeroom and a kitchen where you will prepare meals and store the ingredients.
Also, there would be the staff members hopping between the areas to deliver orders, grabbing ingredients, cooking meals, and much more.
What if only one person moves around and handles the operations singlehandedly?
Well, that's not practical- isn't it?
However, something like this generally happens when you opt to hire the Dedicated Full-Stack front-end developers for your upcoming digital project.
The full-stack front-end developers are said to the knights in their shining armor with high demands across the world. According to a report, there was an increase in job availability and is expected to scale up to more than 853,00 by 2024.
So, what makes them this special?
Do they fulfill all sorts of software development requirements and situations?
Let's explore together!
Creating Three Application Layers
Let's start by comparing the example of the cafe with that of a website or mobile application to understand the role of full-stack front-end developers. Also, creating any of these digital properties requires you to establish the following three layers: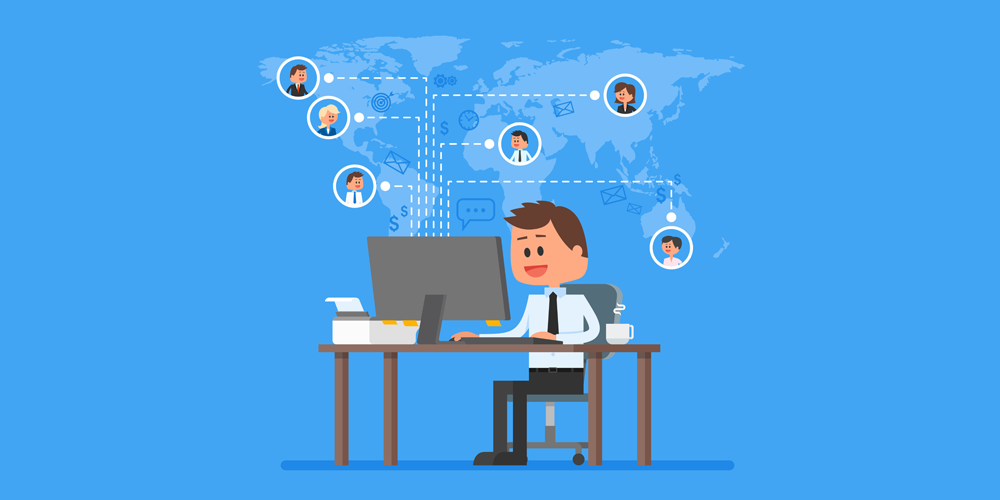 Front End or Client-Side:
This is the area the visitor interacts with. It is about both, how the UI looks and How the UX is going to be? To achieve this, you would need someone with related expertise in the front-end languages such as HTML, JavaScript, and CSS, along with frameworks like jquery, Bootstrap, and Angular.Js.
Back End or Server-Side:
It is the part that stores databases and where the data processing occurs based on the customer interactions at the front-end area of your digital platform. A back-end developer uses programming languages such as PHP, Java, and Python along with the frameworks like Express, Django, and more. Also, an expert has sound experience in databases like SQL and Oracle.
Middleware or Logic Layer:
Consider it as a bridge between the front-end well as the back-end. It also conveys the requirements of the front-end and the responses of the front-end. Both the languages and frameworks build this layer together including the likes of C#, Java, SOAP, and JSON.
Well, the story does not end here!
Software development also requires professional testers, web architecture experts, Version Control System Experts, and so on. Does someone recommend you hire a full-stack front-end developer rather than hiring a team of various professionals for your development project?
So, before we dig deep into the same, let's first understand who are full-stack developers. A full-stack front-end developer is someone who tends to hold and expertise in one full-stack of technology.
This means that the tech-stack would only consist of one or more front-end languages, one or more front-end frameworks along the back-end languages, frameworks, and more. According to a survey, around 51.9% of the experts titled them as full-stack front-end developers. You can also refer to them as Jack of all trades- as they are also the master of one technology in each trade.
Why are Full-Stack Front-End Developers in- Demand?

As per the source, the estimated salary of a full-stack developer is between $48,000 and $110,000. It is one of the several factors that encourage many professionals towards this profile. Whereas, others may include:
Better Growth: Rather than having a single specialized role in the overall software development, building expertise in several roles can indeed lead to better growth in the software development industry.
Extended Employability: Apart from working for full-stack software development companies, an experienced developer may get hired as an independent developer by direct clients whose general requirements are being met precisely.
Ease to Switch: Working as a full-stack front-end developer allows the professionals to keep experimenting with their skills as well as their roles. As they are experienced professionals working in such roles can easily go from one to another based on their own preferences.
And, as per some facts and statistics back the high demand for such experts. Some sources also ranked full-stack front-end developers as the second-best profiles in the year 2018.
In one of the other reports published by TechRepublic, the position was ranked as the number one position to fill in the year 2020. It also highlighted that around 38% of hiring managers preferred to hire full-stack front-end developers.
What are the Benefits of hiring Full-Stack Front-end Developers?

Before you find out whether you will be hiring a full-stack front-end developer would be the best depending on your specific project. Therefore, it is worth learning about the comprehensive benefit one promises. It would be a great idea to consider understanding such benefits while comparing the full-stack developers with a team of specialized professionals.
Well- Expanded Knowledge: Full-stack developers who play various roles in the software development cycle would have a set of comprehensive knowledge about several aspects of developing web or mobile applications.
It means that the developer you are about to hire may agree to be accountable for the end-to-end success of your project. Whereas, on the other hand, it may not be that easy to rely on a team of full-stack developers, each having various levels of knowledge and expertise.
Handling Development problems: Again, when talking about the experience the developers are also handling & managing various software development stages. A full-stack developer may turn out to be a quick problem solver.
Adding more contrast to the same, solving a problem might not be as smooth with a team when it comes to having specialists with different views and ideas about handling such problems.
Affordability: As the project is delivered quite quickly and reduces the costs involved in the development. Additionally, your client will also pay you to hire a full-stack front-end developer and not a team of hired specialist developers.
Better Outcomes with Timely Project Delivery: Having a single person responsible for both full-stack front-end and back-end development, you can expect on-time deliveries with better quality than expected. In other words, your client will experience a boost in overall productivity, which saves them a lot of time and let them market the product at their convenience.
When to Hire Full Stack Front-end Developers?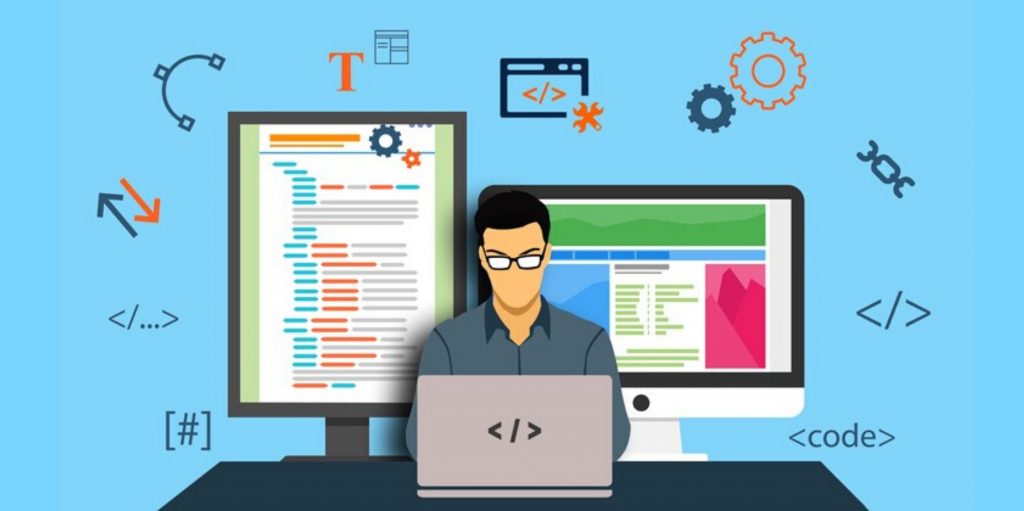 After the above-mentioned overview of full-stack front-end developers and what are benefits hiring can provide your business with- Now, let's answer the same questions. However, it is interesting to note that even with several benefits, hiring a full-stack front-end developer might not be the best choice for you. Thus, when hiring one, you first need to evaluate your specific requirements and compare the full-stack developers with other specialized developers to decide which one would be the best option for you.
Let's now find out more about it:
When you Opting to Start a New Business: Here, in this case for full-stack front-end developers might work for you. How? Well, you might not be precise about the type of mobile app you require to start with. Therefore, you would prefer a solution with low investments in its development. In this situation, a full-stack development expert might be the right fit for your business during the initial phases.
For Building a Prototype: Whether you're running a start-up, a small, or even medium-sized business, it is best to develop a minimum viable project (MVP) rather than developing a full-fledged application. To do so, you must hire someone who would add value to the project while eradicating the loopholes. Therefore, when building a prototype, a full-stack front-end developer should be the best choice considering the costs involved and faster deliveries.
When you have a Long-Term Project: A small web or mobile app needs less time and is often restricted to a set of a small audience and thousands can be developed with the help of a dedicated developer. Here, experienced developers can bear the entire load of the project and come out with the respective solution on time. Moreover, if your application is meant to target a large set of audiences, or even if it aims to serve critical operations of a certain business, go for hiring a team of full-stack developers.
To Simplified Projects in terms of Functionality: The full-stack front-end developers are known to handle projects having simpler functionalities. Somehow, if the complexity of the functionalities increases, it might not be their expertise to deliver the solution as you were expecting them to be.
Still, you must also consider the experiences of such developers. As you might come across a full-stack developer who has handled complicated projects in the past.
Low on Budget: Not every business can have a fortune towards their mobile or web application development and save costs wherever possible. So, hiring a full-stack developer is the solution for you.
Generally, the costs of hiring the front-end full-stack developer might be more than 40% higher than hiring a single specialized developer with expertise in front-end development. However, you must never compromise the quality and select the best developers providing such services.
Conclusion:
We hope that you now understand how a full-stack front-end developer helps your business by elevating the development in the best ways possible.
Such professionals can prove to be quite beneficial for your business, as they know the tech-based requirements of a business in the best ways. This further helps them to provide better solutions in comparison to the single dedicated developers. Full-stack front-end developers can be generalists who can easily grow and become experts as the organization grows. Additionally, they also occupy a higher position in your business that allows them to manage more of your staff members and handle the processes with more effectiveness.
Your Team in India is a full-stack development company, and we follow a good assessment process that can help your business with several software development solutions. With us, you can hire a full-stack front-end developer who is the perfect fit for your project and count on our experience to provide you with technical prowess.
You will be amazed to see how easily you can get in touch with our teams and our approach towards executing fresh ideas that will definitely set the right tone for your business.
Contact us and share your ideas.